Arctic Hilltop Boutique Hotel Iso-Syöte
Meeting services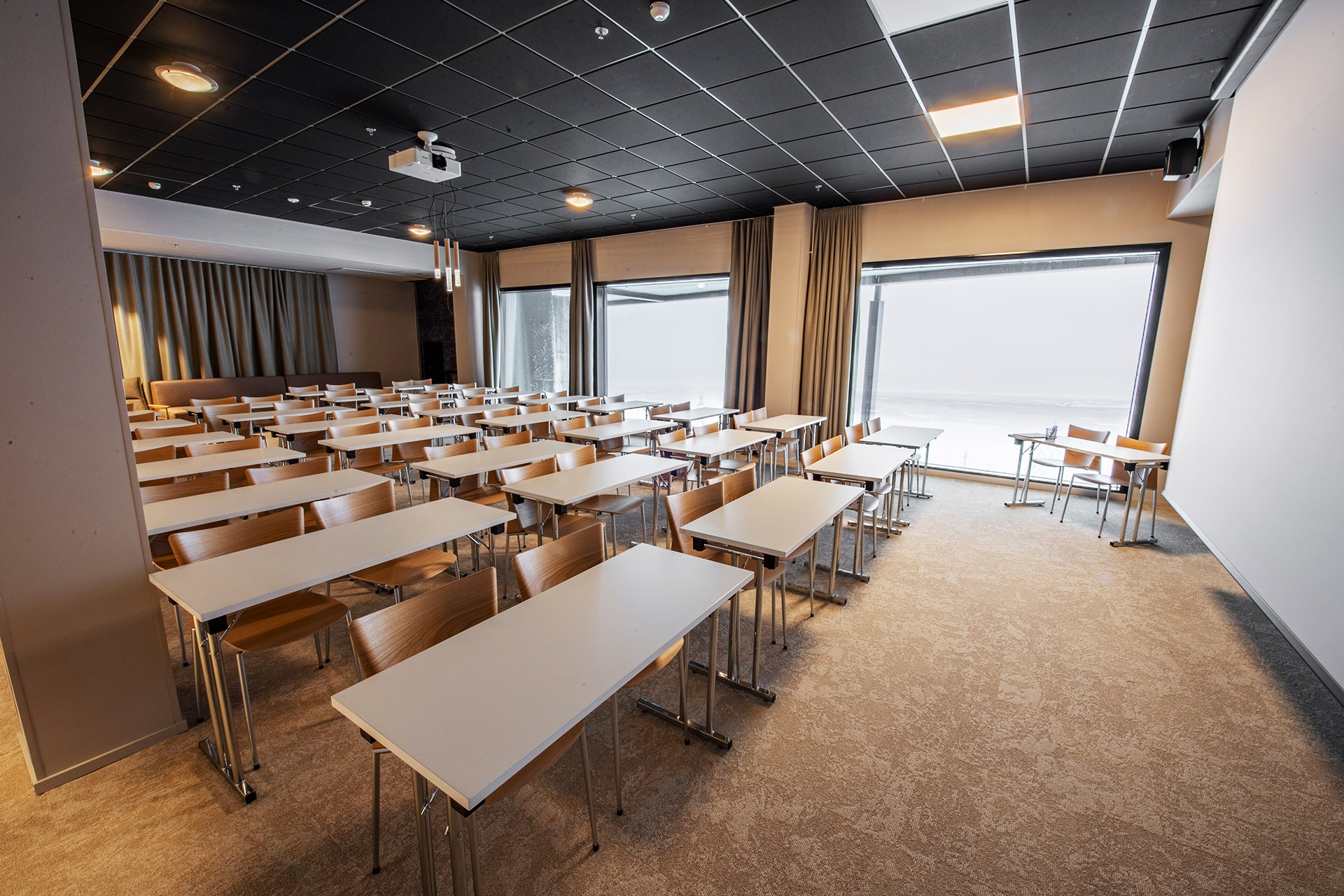 Meeting services at the Arctic Hilltop Boutique Hotel Iso-Syöte take your group's journey to the next level, to the top of Finland's southernmost fell. With our help, you can easily get everything you need from conference and meeting facilities to accommodation, meals and social activities.
The hotel's three high-quality meeting rooms (12-72 people) are well-equipped. The 200-seat Restaurant Hilltop and the Hanhilampi Wilderness Camp, suitable for groups of 10 to 50 people, can also be booked for private events.
We offer customised programme services for businesses, families and incentive groups. Snowmobile, husky and bike safaris as well as wilderness activities are great choices for group activities.