Arctic Hilltop Boutique Hotel Iso-Syöte
Cafe Hilltop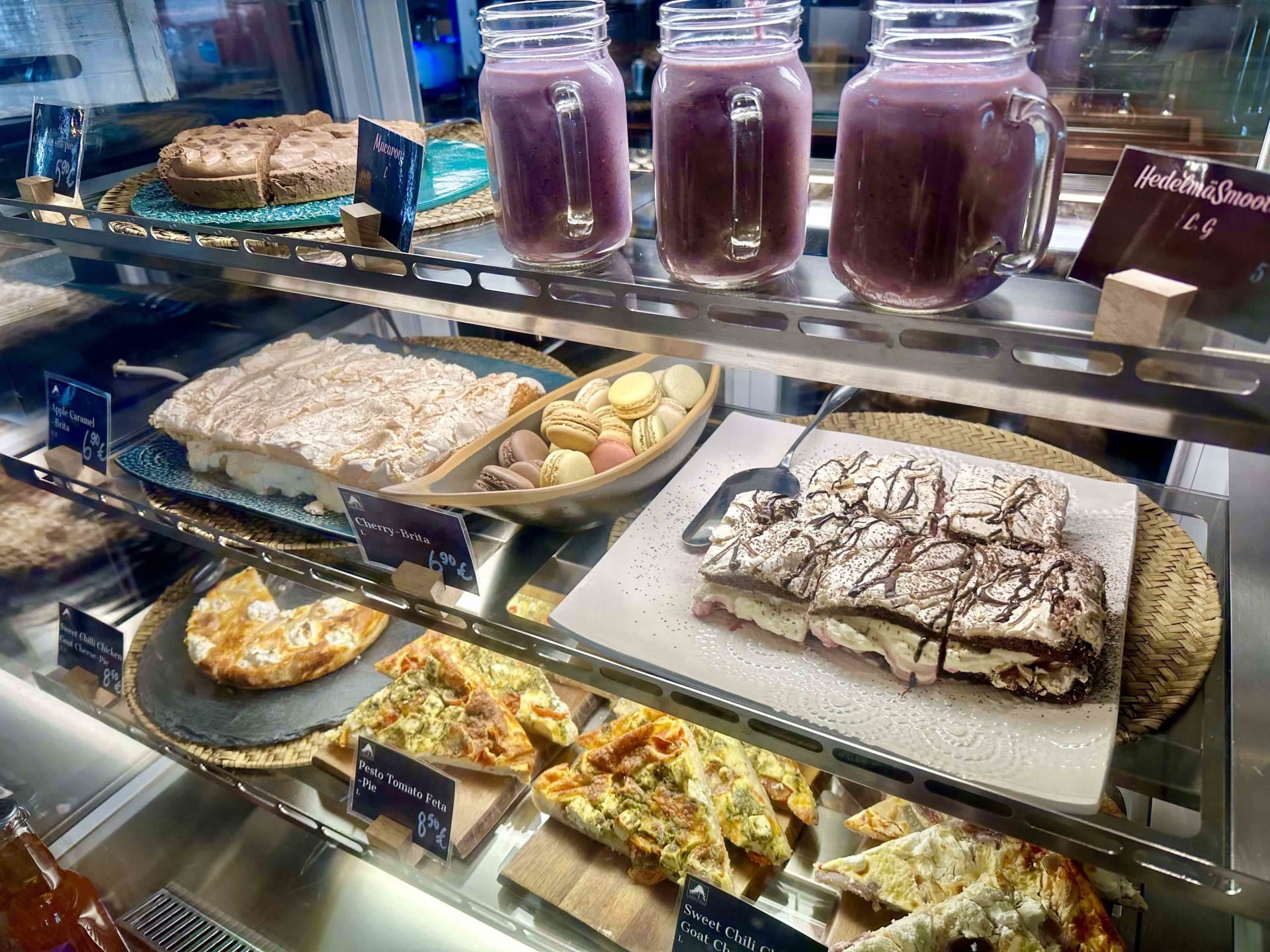 Enjoying the moment with a cup of coffee at Cafe Hilltop is an experience. The café at the top of Iso-Syöte serves hot and cold drinks with delicious dishes, and offers great views of the surrounding nature from its huge windows.
At Cafe Hilltop, you will find fresh speciality coffees, cold or hot, to your liking. In addition to coffee, a selection of cakes, buns, smoothies, and milkshakes are on the menu. Daily selection of tasty sandwiches as well as lasagnas and salty pies, both served with fresh green salad.
The atmospheric café is located in connection with the Arctic Hilltop Boutique Hotel Iso-Syöte and Restaurant Hilltop.
Photos