Arctic Hilltop Boutique Hotel Iso-Syöte
Arctic Spa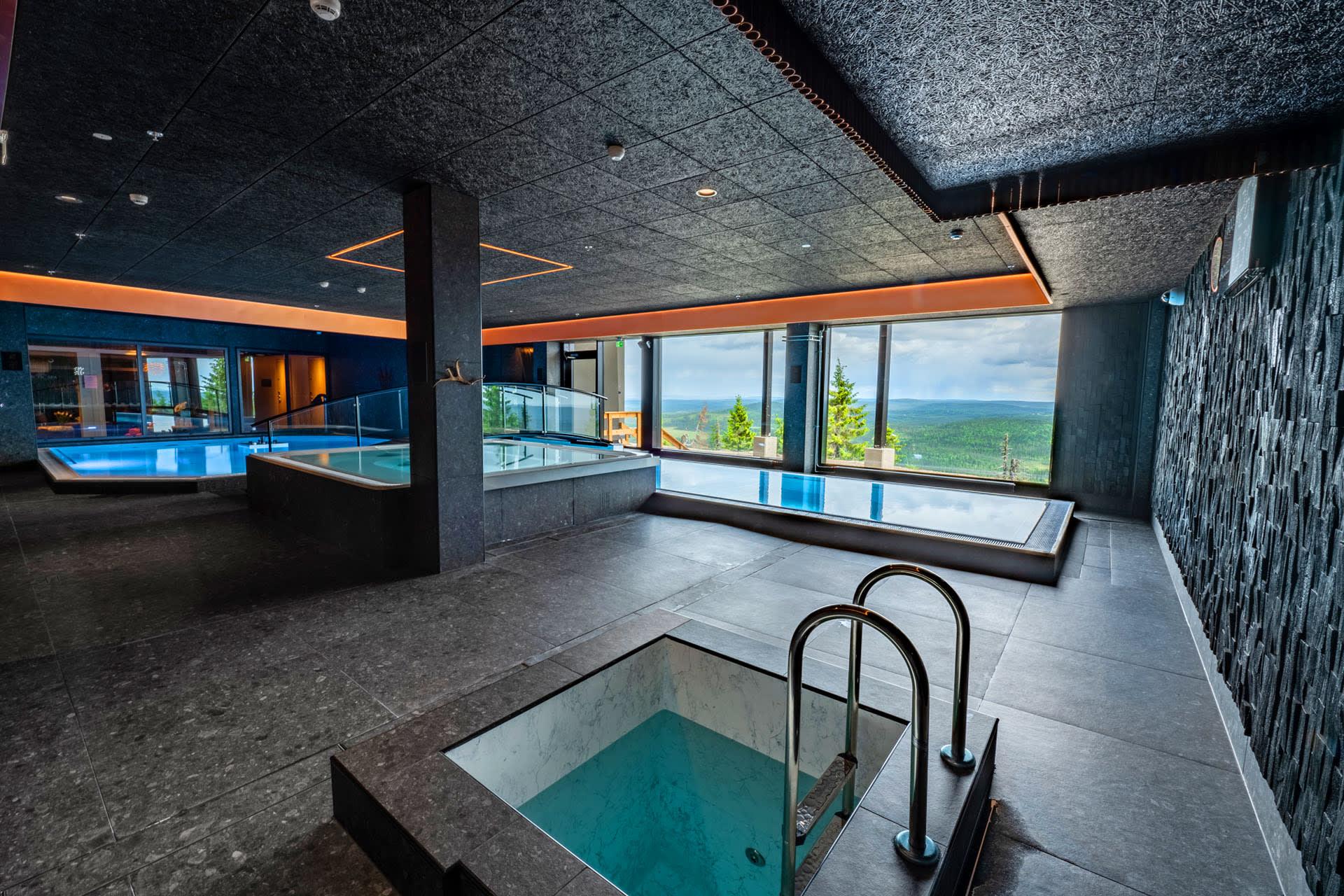 In the pools and saunas of the Arctic Spa at the Arctic Hilltop Boutique Hotel Iso-Syöte, you will spend a genuinely leisurely holiday. The speciality of the Arctic Spa is the direct view over the northern fell scenery from the large windows of the pool section.
The Arctic Spa has a peaceful and luxurious atmosphere. The pool area has a swimming pool with hydromassage points and counter-
current equipment, as well as a hot tub and cold water pool.
Relax your body and your mind in a steam sauna or a traditional Finnish sauna.
In connection with the spa department, Arctic Spa Beauty & Wellness offers comprehensive pampering wellness and beauty services. The selection includes facials, peat therapy treatments
and massages.
Photos