Arctic Hilltop Boutique Hotel Iso-Syöte
Snowmobile wilderness safari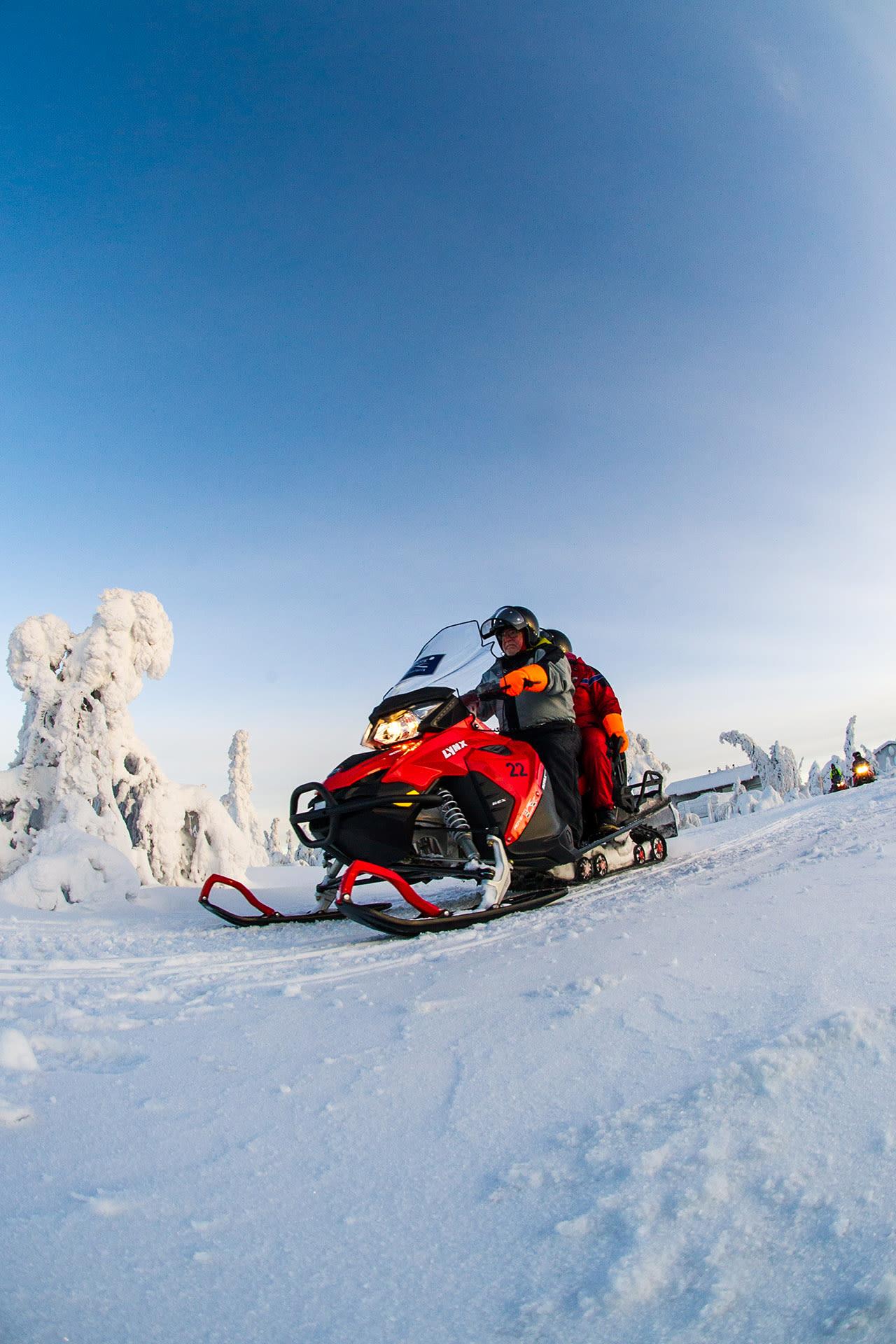 The guided snowmobile safari at the Arctic Hilltop Boutique Hotel Iso-Syöte is an easy way to enjoy the most coveted nature experiences of the northern winter – the snow-burdened trees and the silence of the fell nature. The safari is an activity for the whole family.
The snowmobile safari (3h) starts with dressing in a proper outfit and a driving lesson, after which you drive along the safari route to the fell. A guided tour is a safe and fast-paced experience that runs through snowy forests and over frozen lakes. During the break, you will enjoy coffee brewed over a campfire.
Snowmobile safaris are part of the winter weekly programme of Arctic Hilltop Boutique Hotel Iso-Syöte, including combined trips to a husky farm, for example. Taking part in a safari does not require any previous experience.
For prices and reservations, please visit our website.
Photos