Arctic Hilltop Boutique Hotel Iso-Syöte
Skywalk rooftop terrace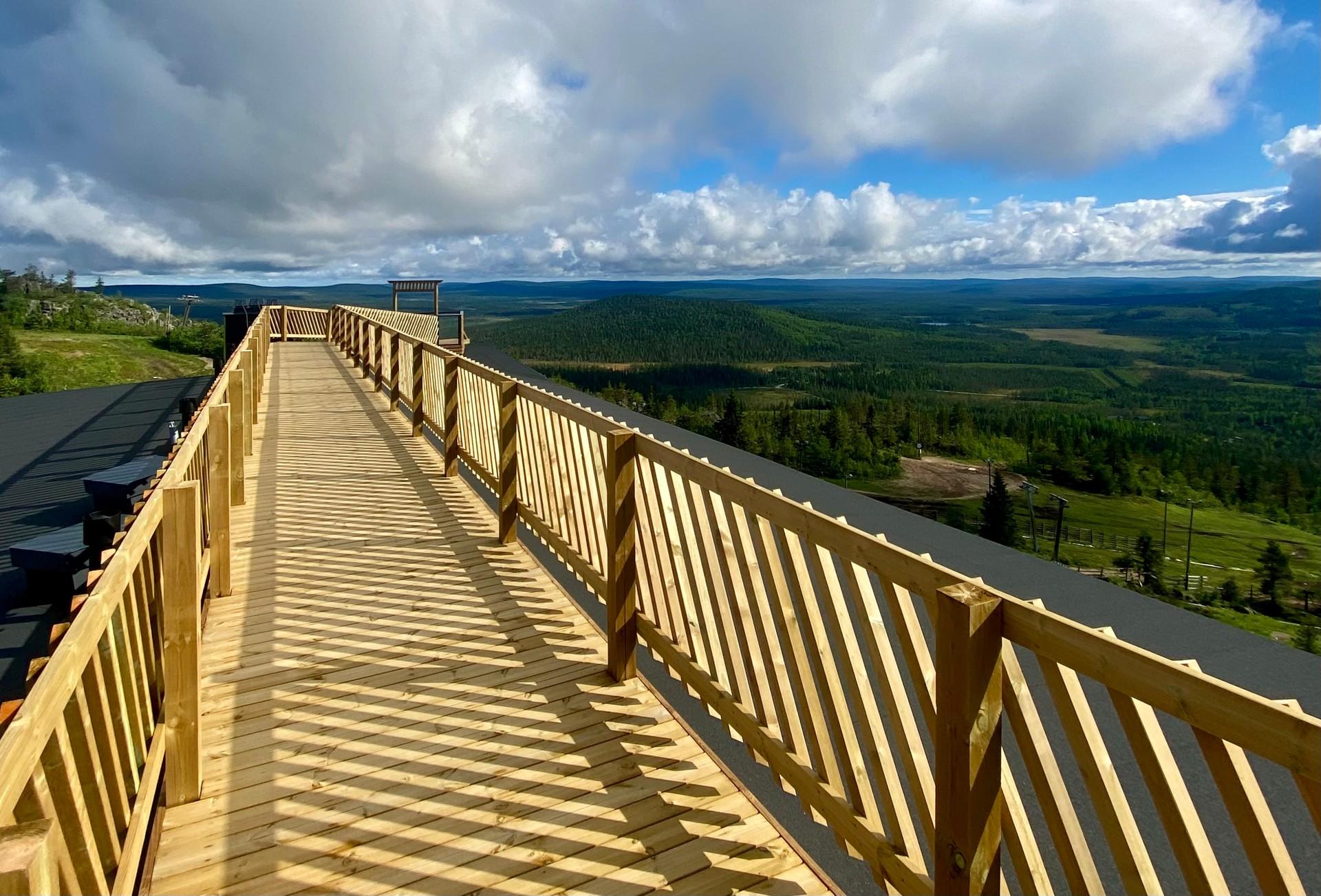 If you are looking for a lookout spot with the best views in the north, welcome to the Skywalk roof terrace of the Arctic Hilltop Boutique Hotel Iso-Syöte. You can really feel the beauty and stunning silence of mountain nature there.
Skywalk offers you 360° views from the top of Finland's southernmost fell. The specialty of the Skywalk (100 m²) is the corridor from the terrace area to a vantage point. Here you will grab the best selfies of the trip!
The views to the fell, extending beyond the naked eye, change according to the seasons. In winter, there are snow-covered trees and northern lights; in summer, bright summer nights. Autumn is the time of the autumn foliage. Access to the Skywalk roof terrace is free for hotel and restaurant guests and is suitable for the whole family.
Photos