Arctic Hilltop Boutique Hotel Iso-Syöte
Eagle View Suite / Arctic Hilltop Boutique Hotel Iso-Syöte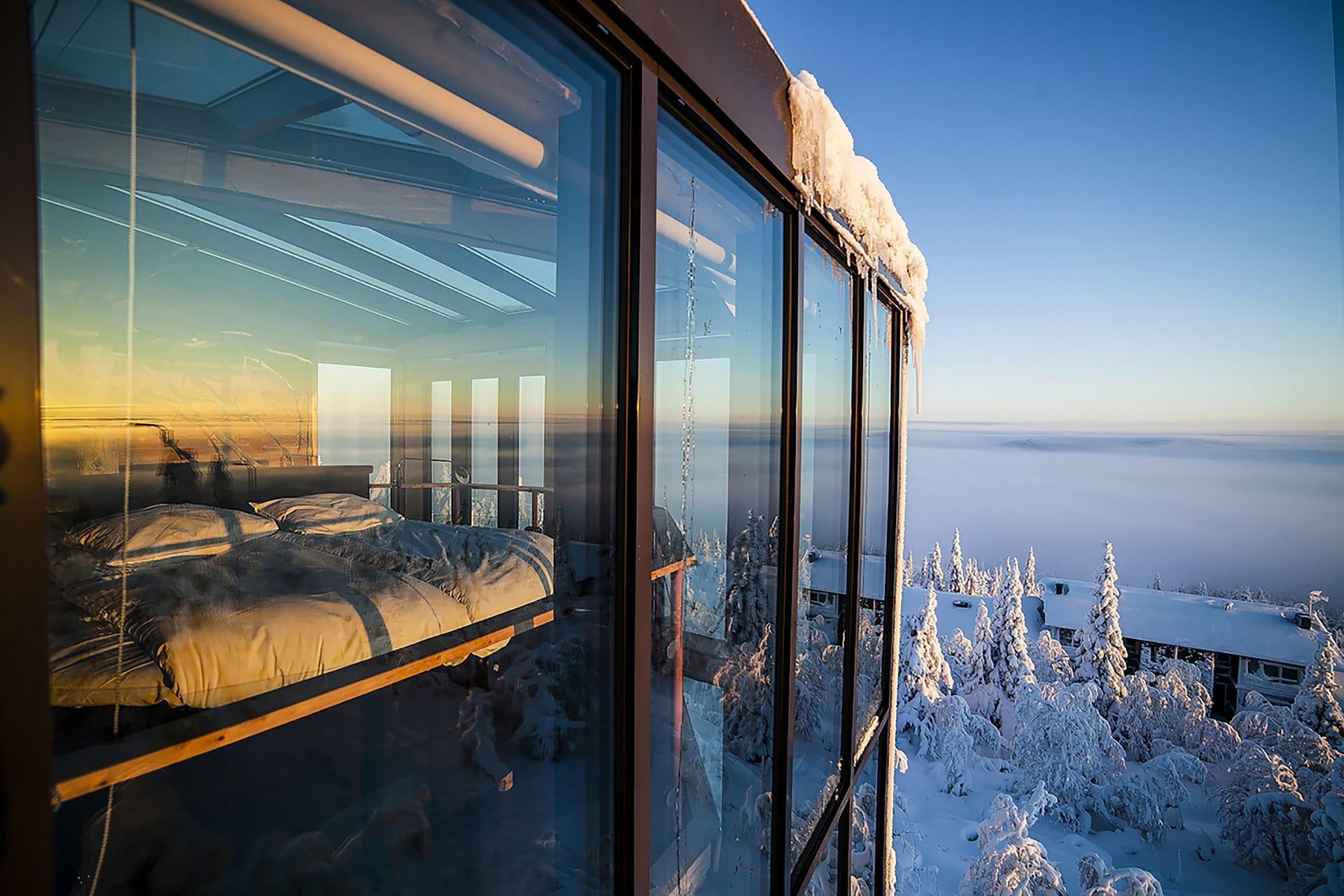 Characterised as the 4th most romantic suite in the world, the Eagle View Suite is the perfect accommodation for couples looking for privacy and luxury experiences in the north.
The two-storey experience suite offers a panoramic view of the fell valley. Downstairs there is a fireplace and a sauna with a landscape window. Upstairs you will find a soft bed with stunning mountain views and a skylight. From the hot tub, you can admire the beauty of the nightless summer nights or the starry winter sky.
The Eagle View Suite (55m²) is one of the experience suites of the Hotel Iso-Syöte. The accommodation includes free admission to the hotel's Arctic Spa.
Photos