Arctic Hilltop Boutique Hotel Iso-Syöte
Bike Rental Shop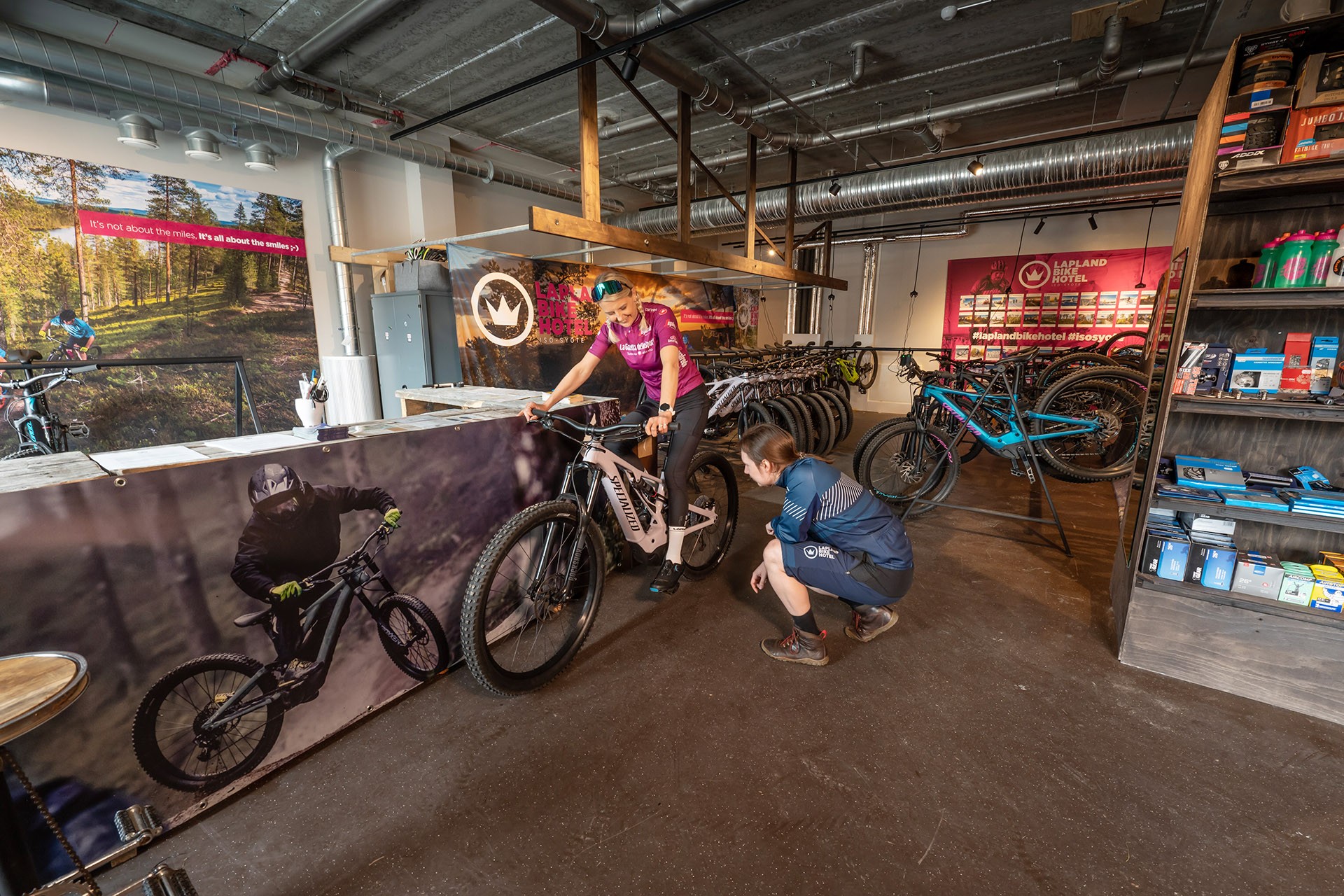 You can find top-quality mountain bikes for Syöte bike routes at the bike rental of the Hotel Iso-Syöte. Rent a mountain bike for a few hours or even for your entire stay.
The Bike Rental Shop's selection includes electric mountain bikes, mountain bikes and gravel bikes. Active cycling enthusiasts, as well as first-time enthusiasts, will find the best bike for their adventures in the annually renewed selection of rental bikes. Children's mountain bikes and lamps are also available for rent. We lend pumps and basic tools for a deposit.
The Bike Rental Shop at the Hotel Iso-Syöte is open during the summer season.
Photos