Arctic Hilltop Boutique Hotel Iso-Syöte
Bear Cave Suite / Arctic Hilltop Boutique Hotel Iso-Syöte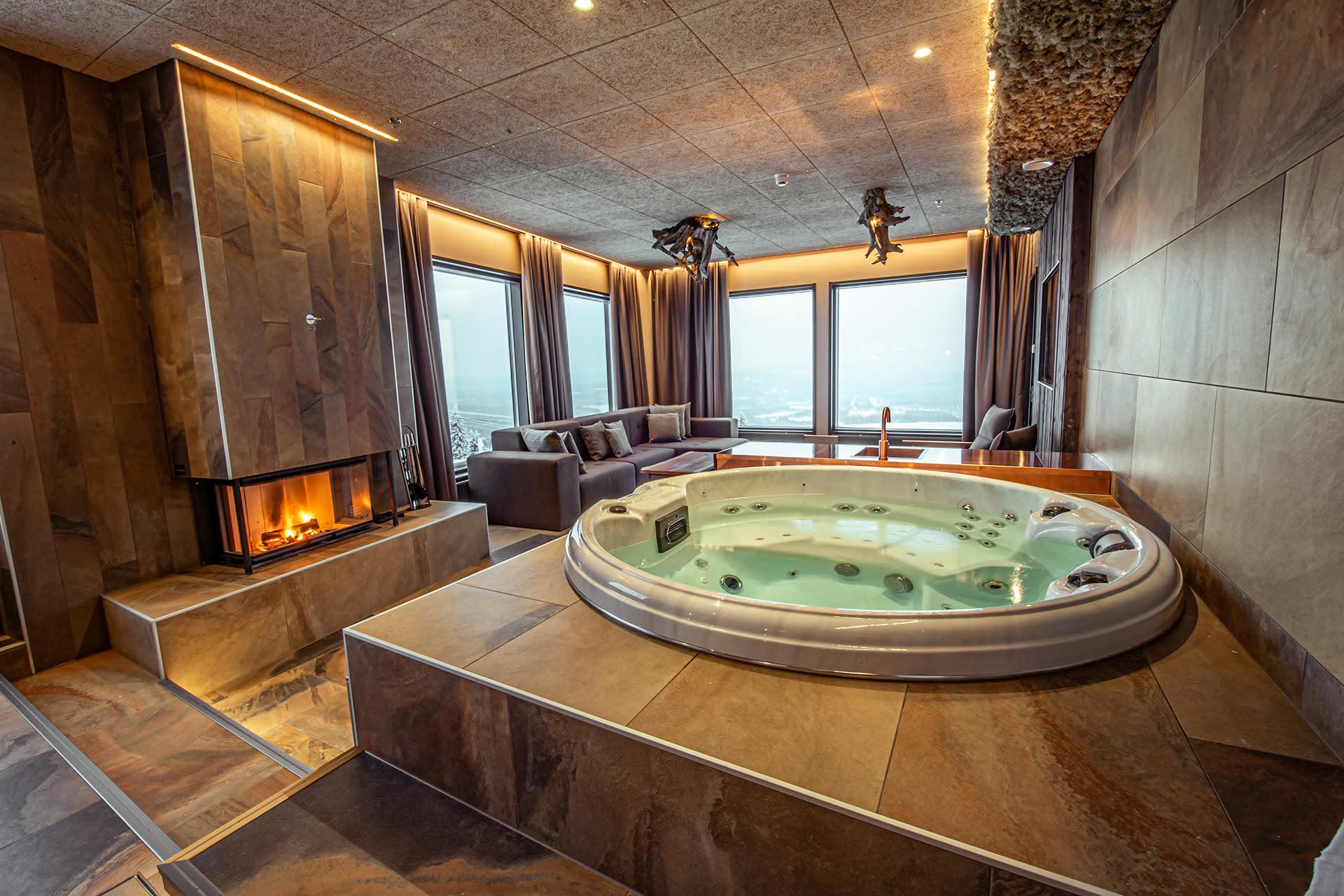 The magnificent Bear Cave Suite of the Arctic Hilltop Boutique Hotel Iso-Syöte is one of the hotel's well-known suites, which is why people travel to Syöte from around the world. The unique experience accommodation takes the guests to an underground atmosphere, the luxury class Bear Cave.
The Bear Cave Suite (95 m²) has a plush double bed and a wonderful interior of pine, stone and lichen, among other materials. One specialty of this suite is the two saunas: a Turkish steam bath and a traditional Finnish sauna. You can also watch the fireplace burning while lying in the jacuzzi.
The Bear Cave is a double room, but it can be connected to the Star Superior Room by a connecting door, making the space suitable for families as well. Admission to the Arctic Spa is included in the price.
Photos