Arctic Hilltop Boutique Hotel Iso-Syöte
Reindeer safari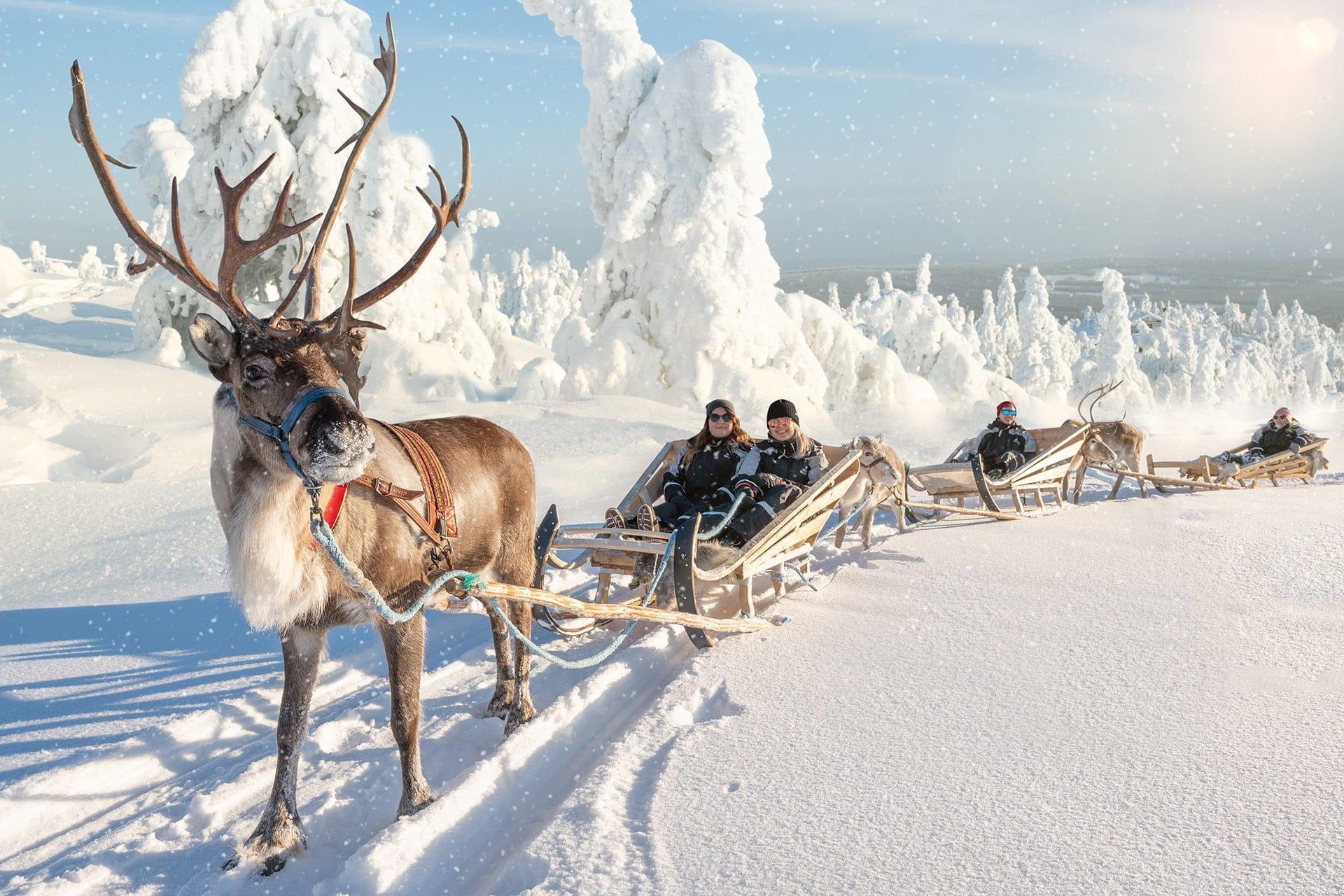 Embark on an authentic reindeer ride in the snowy mountain scenery of Syöte. When you steer the sledge, you only hear the faint sounds of the sledge in snow and the clatter of hoofs – the nature of the northern fells is so quiet.
Reindeer safaris are suitable for the whole family. First, you will go through the driving instructions, after which the safari heads for a 3-kilometre route enjoying the scenes with snow-burdened trees. Finally, you will roast sausages in a hut and enjoy a warm drink with a sweet bun. Reindeer breeding is one of the oldest livelihoods in Northern Finland, so you will hear many exciting stories on the reindeer safari.
The duration of the safari is approximately 2.5 hours, and the price includes transport, guide services, driving instructions, equipment, and insurance. The reindeer safari is part of the winter week programme of Arctic Hilltop Boutique Hotel Iso-Syöte.
For prices and reservations, please visit our website.