Arctic Hilltop Boutique Hotel Iso-Syöte
Restaurant Hilltop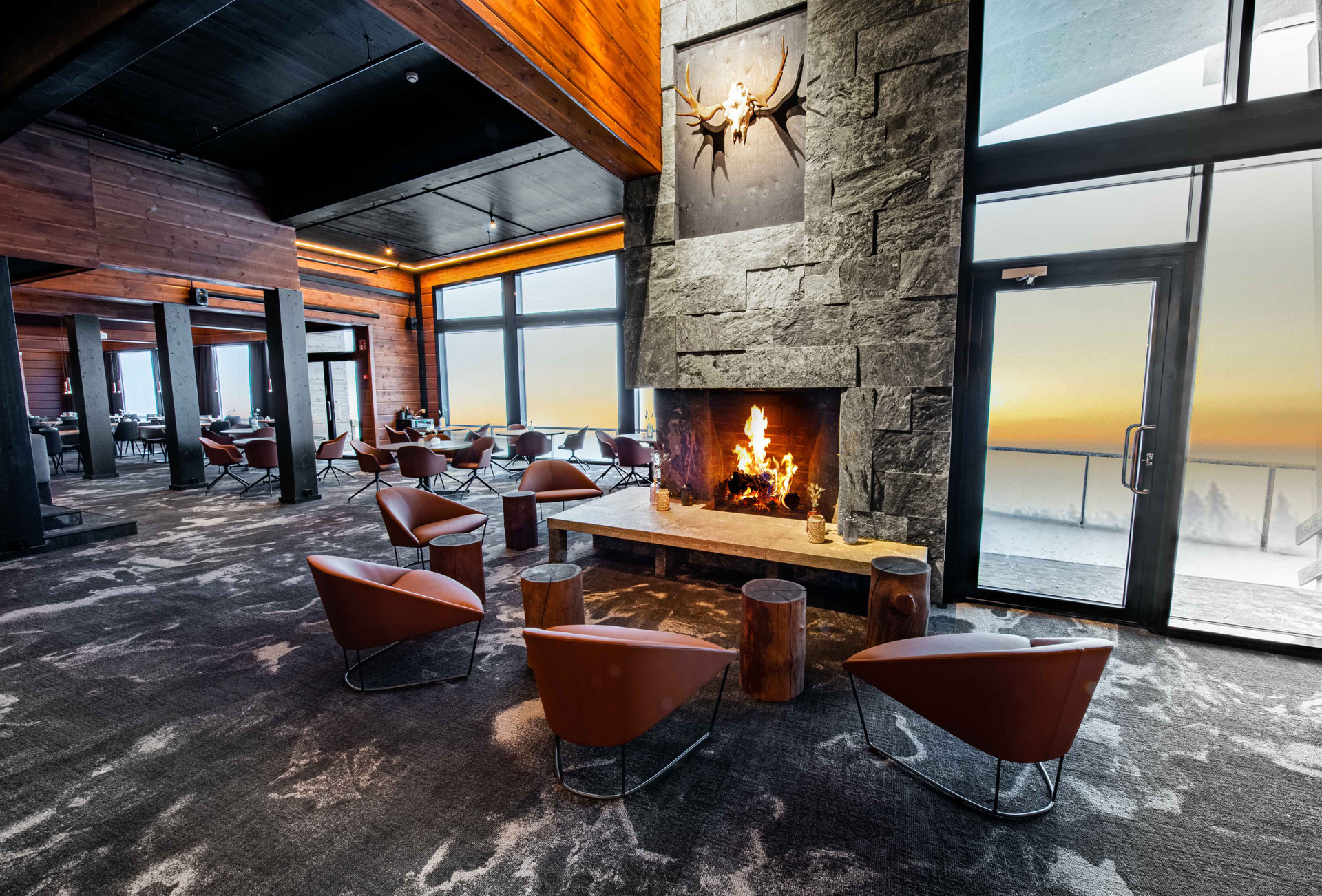 A high-quality, 200-seat panoramic Restaurant Hilltop offering pure northern flavours and breath-taking views is situated on the top floor of Arctic Hilltop Boutique Hotel Iso-Syöte. A large open kitchen and a glowing charcoal barbecue is the heart of the restaurant made of logs.
The menu deliciously combines international flavours with the best bites that Syöte has to offer. So sit back and enjoy mushrooms, berries and other delicacies hand-picked from the fell area. The meat of the reindeer that roam the nearby forests is a truly local speciality.
Breakfast in the mornings, cafe with snacks during daytime and A la Carte / dinner in the evenings.
Photos