Arctic Hilltop Boutique Hotel Iso-Syöte
Snowshoe safari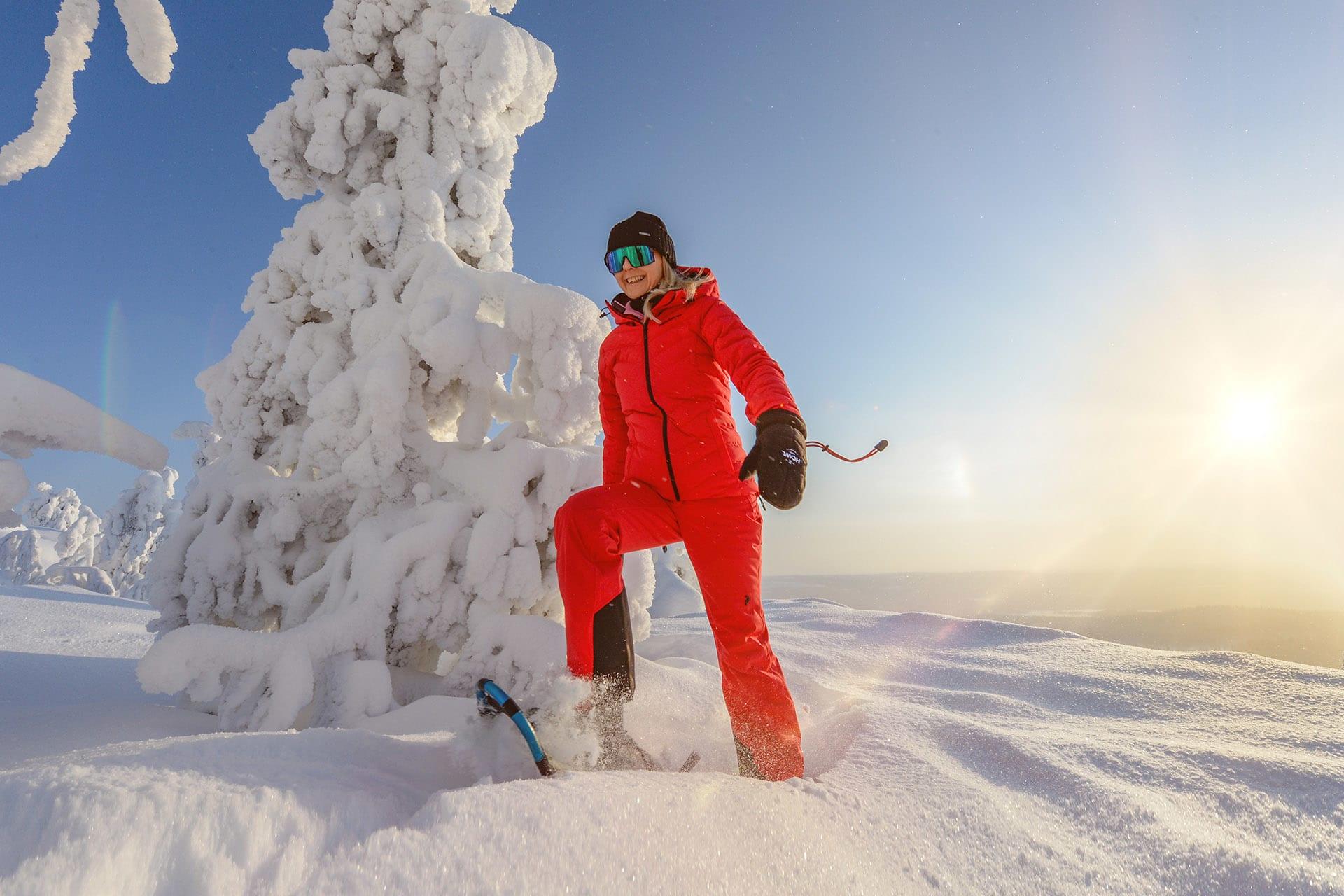 The snowshoe trip of the Arctic Hilltop Hotel Iso-Syöte is an easy way to experience the magnificent fell nature. Thick snow crunches under snowshoes as the route takes you straight from the hotel's courtyard to the middle of a forest filled with trees covered in snow.
On the snowshoe safari, your guide gives you advice on the correct use of snowshoes and tips for getting around. You will get to look for the most amazing photo locations on the way and take breaks enjoying hot drinks. The guide will tell you more about life in the fell area.
The duration of the programme is about 2 hours and the trip is suitable for the whole family. The price includes guide services, snowshoes and hot drinks. The snowshoe safari is part of the winter weekly programme of Arctic Hilltop Boutique Hotel Iso-Syöte. Taking part in a safari does not require any previous experience.
For prices and reservations, please visit our website.
Photos