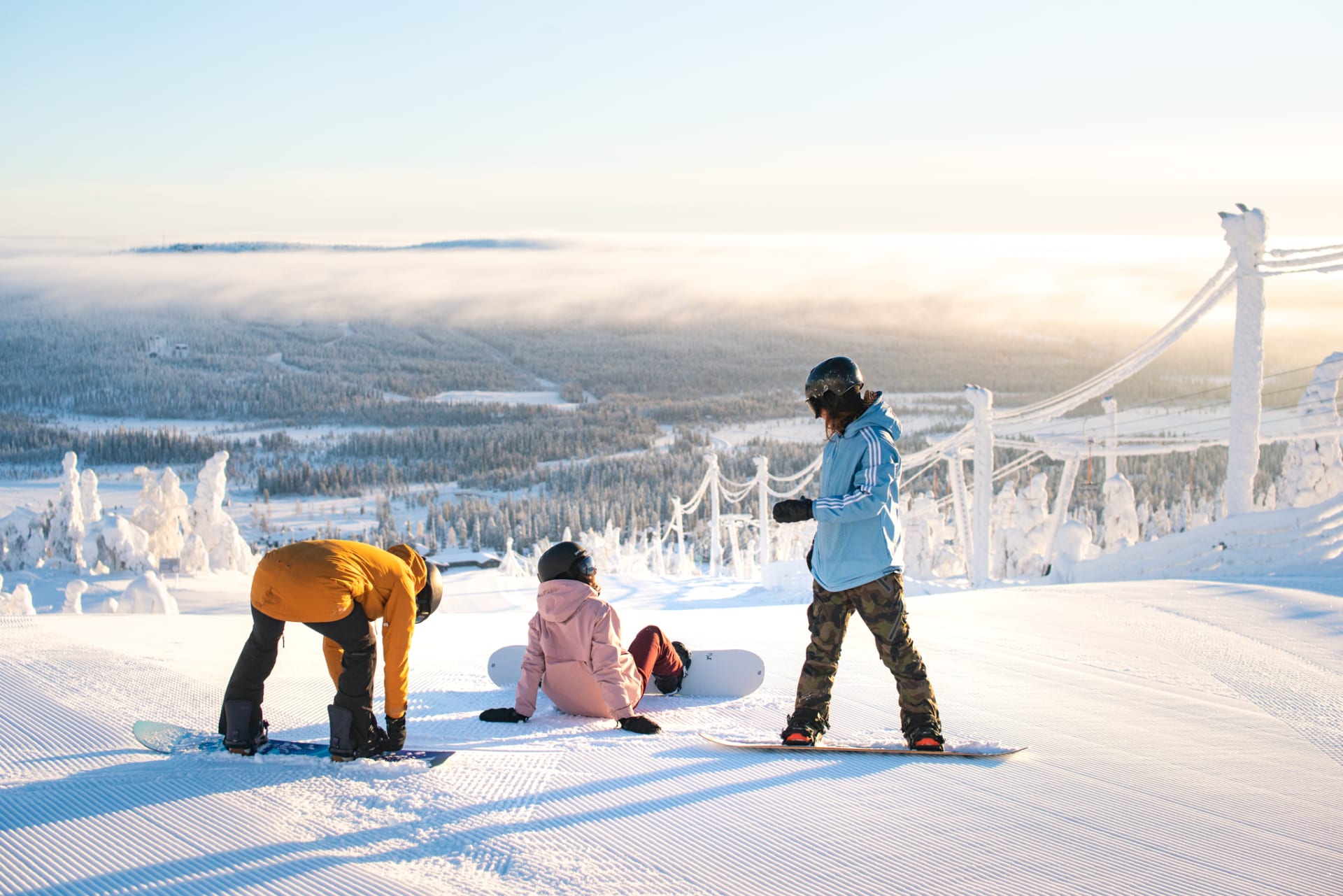 Ski Resort Iso-Syöte is a proud World Ski Awards winner for the Best Ski Resort in Finland 2017, 2018, 2019 and 2022.
In the winter time, Iso-Syöte is a ski resort and a travel destination that the whole family can enjoy! Iso-Syöte ski area is located in the southernmost fell of Finland where you can ski on 17 perfectly groomed slopes. Whether you are a first-time skier or an advanced pro skier, there is a slope for you. The well over 2 km-long, Iso-Syöte SnowPark is definitely the most versatile freestyle park in Finland – especially popular among youth and young adults!
Iso-Syöte is surrounded by the breathtakingly beautiful Syöte National park and gets the biggest snowfall in all of Finland!
The wide range of activities guarantees you an exciting stay. Syöte offers many recreational possibilities for all tastes. The Syöte fell area offers a spectacular setting for nature lovers. An extensive network of trails is waiting for skiers, trekkers, cyclists, and orienteers to be fascinated by the diverse range of control points.
KIDE Hotel is the official ski-in hotel and is situated in the heart of Iso-Syöte. Brand-new apartment hotel features functional and beautiful scandinavian style rooms, each having a kitchen and a balcony with a fell view.
Syöte area is located 140 km north-east from Oulu and only 750 km from Helsinki. You will get to the slopes as well as to other activities straight from your accommodation door.
Photos