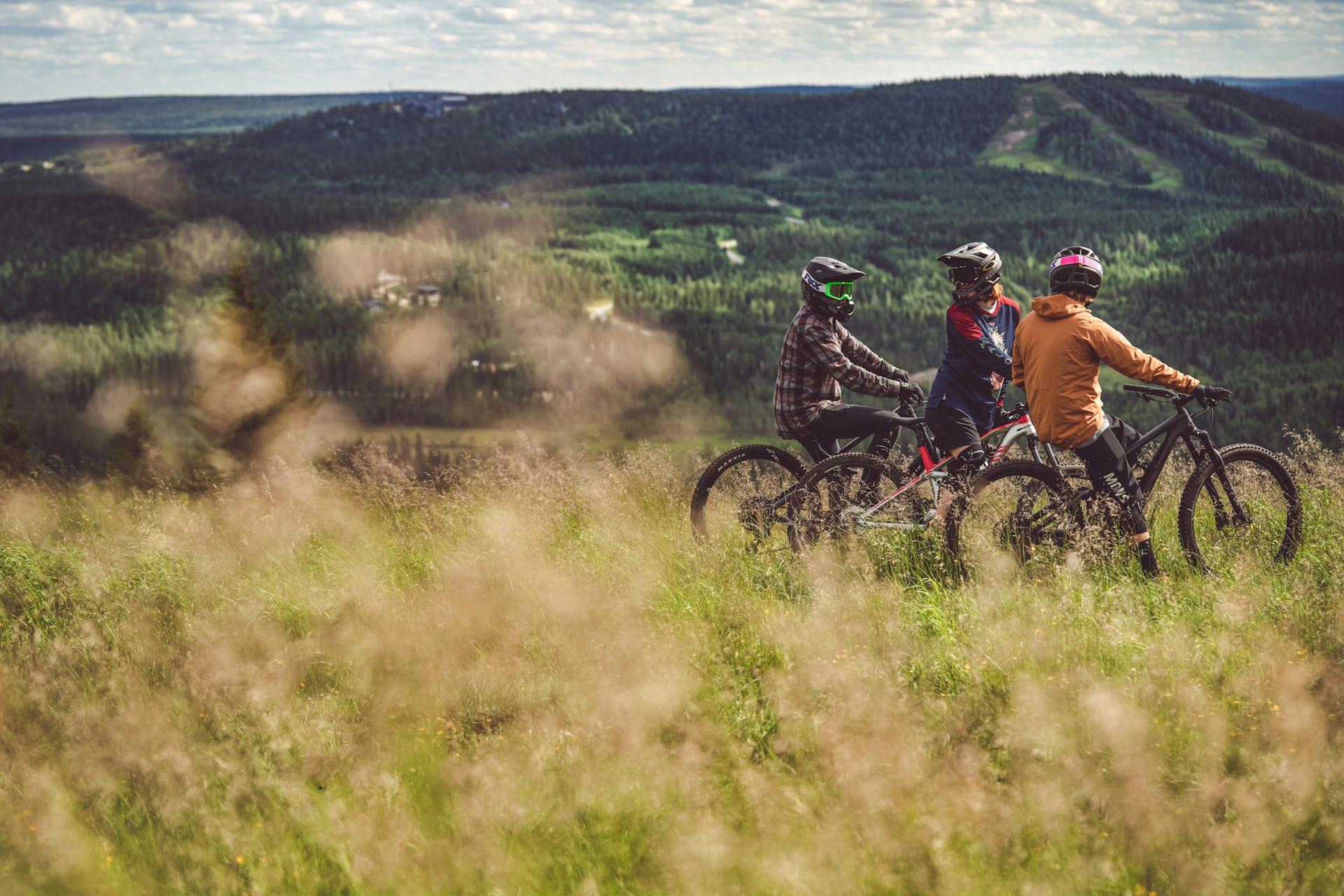 Lift biking in Finland's southernmost fells! Iso-Syöte Bike Park is one of the top destinations for lift accessed mountain biking in Finland. With more than 10 trails, each providing 1-2 km of rideable terrain, the park has something for everyone, from beginner to expert. Flow routes, enduro trails, drops, and jumps – you're sure to find yours!
On the easiest routes, you can ride a front-suspended mountain bike. However, riding on a full-suspension enduro or downhill bike is the best way to enjoy the day. You'll get protective equipment and a bike from our rental shop. The complete Bike Park package includes a bike, a protective set and a lift ticket.
The range of routes is so extensive that you can spend several days driving on the slopes. The Bike Park also offers three-hour tickets and rental packages, so you can explore the sport at a low threshold along with other leisure activities.
As well as offering some of the best downhill riding around, there is also an amazing network of trail biking in Iso-Syöte area. Many claim the area has the best trails in Finland, varying from the Lappish fell scenery to Syöte National Parks old forests, swamps (be prepared for duckboards!) and wavy ridges with fast drops and gorgeous views.
Photos