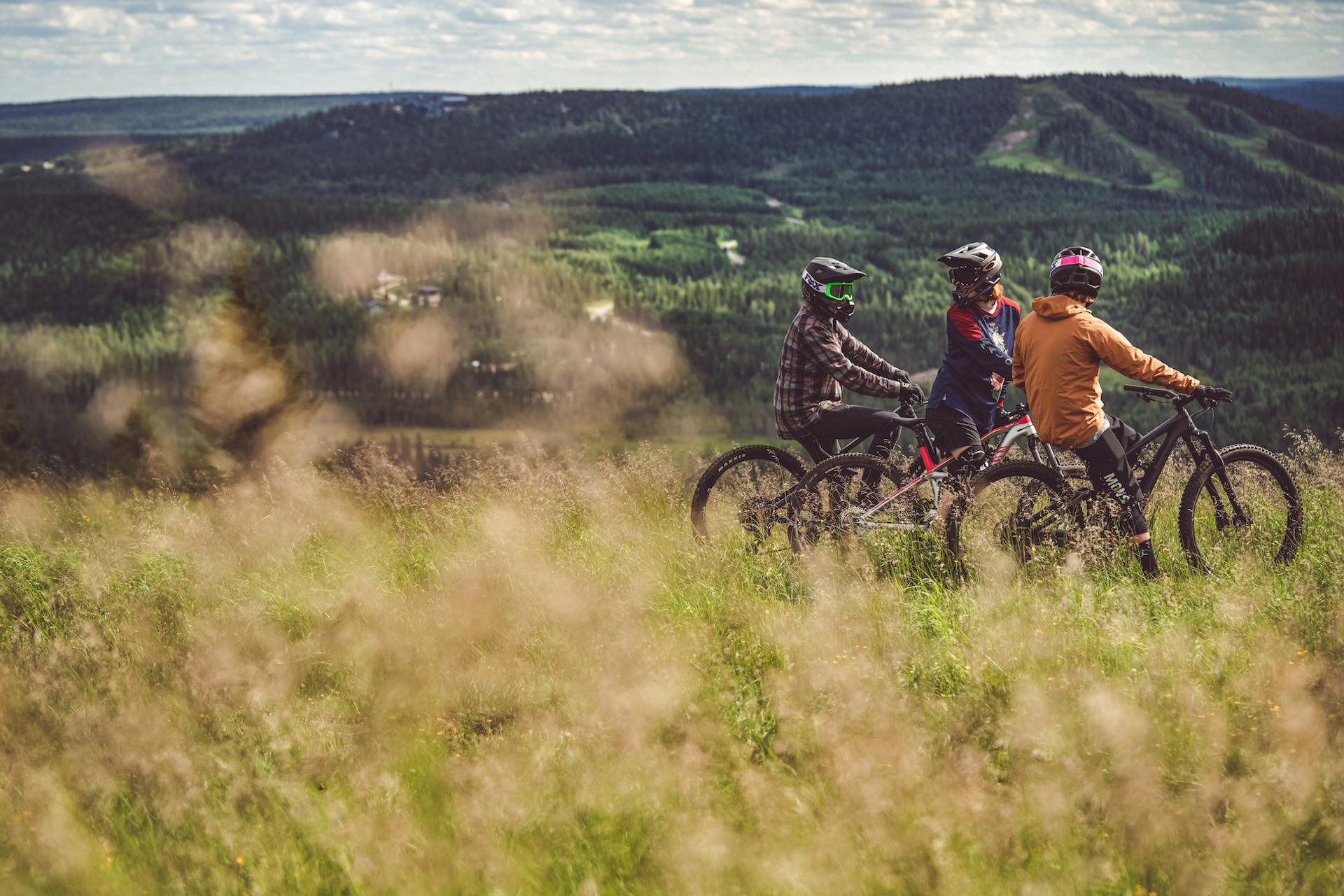 Iso-Syöte Bike Park is one of the top destinations for lift accessed mountain biking in Finland. With 11 trails, each providing 1-2 km of rideable terrain, the park has something for everyone, from beginner to expert.
Downhill biking is an internationally fast growing and exciting sport which is open to anyone who can ride a bike. We offer tutorial lessons to Bike Park riding every week!
As well as offering some of the best downhill riding around, there is also an amazing network of trail biking in Iso-Syöte area. Many claim the area has the best trails in Finland, varying from the lappish fell scenery to Syöte National Parks old forests, swamps(be prepared for duckboards!) and wavy ridges with fast drops and gorgeous views.
Photos