Rental equipment: Fatbike, winter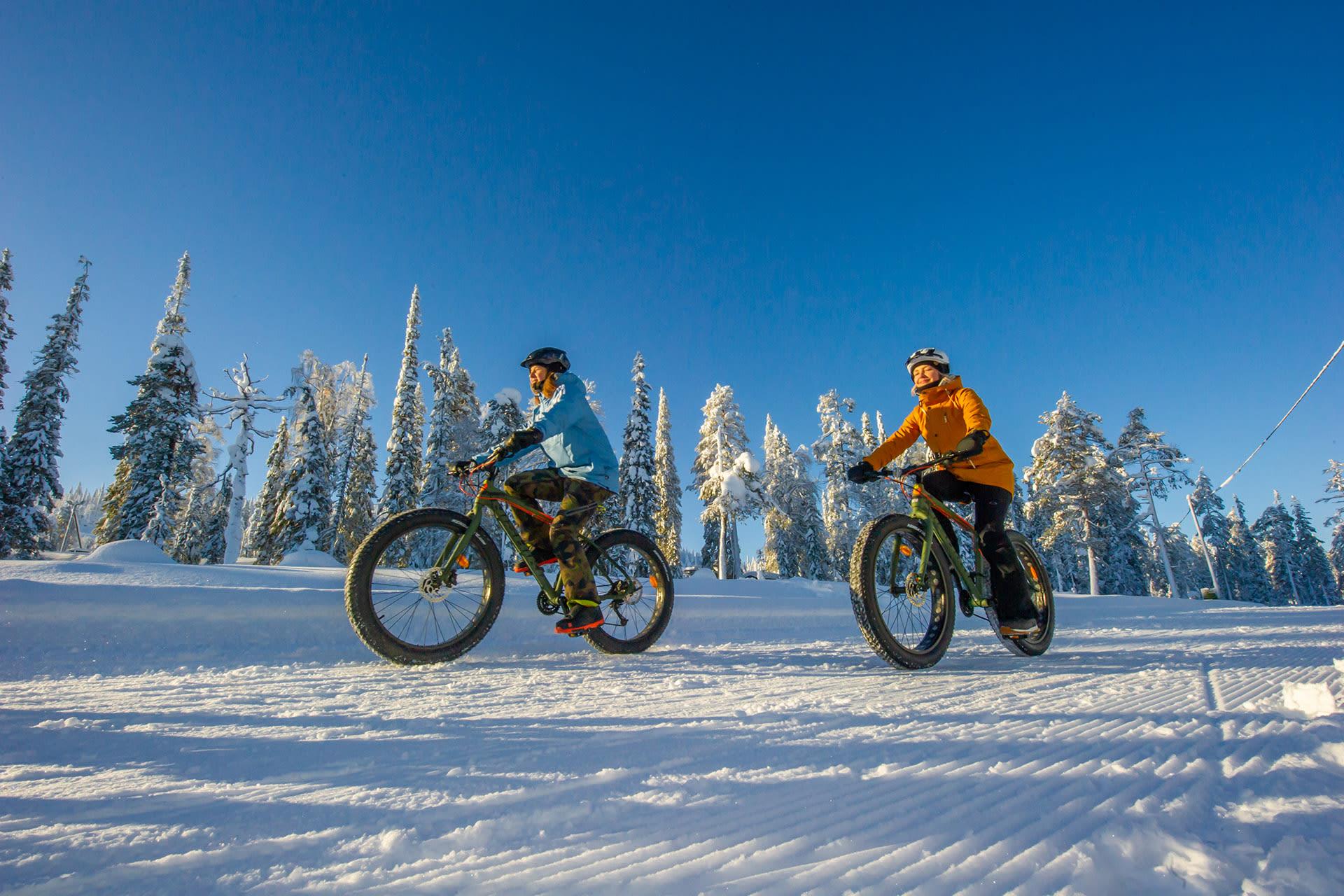 A fatbike is a mountain bike with huge tires, and even a short trip with it is a real experience. Finns love fatbike cycling — are you next? Large, hard-wearing tires move softly and safely along snowy paths.
The rental shop of the Ski Resort Iso-Syöte will guide you to the routes maintained during the winter season. The routes run in the Syöte National Park amidst snow-covered trees.
You don't need any previous experience of mountain biking. Pack a lunch in your backpack and head to a hut or a campfire site with a fatbike. You can also rent a fatbike for a little longer; the national park under the full moon or in the glow of the northern lights is a magical setting for even a longer trip.