Iso-Syöte Ski School: Group lessons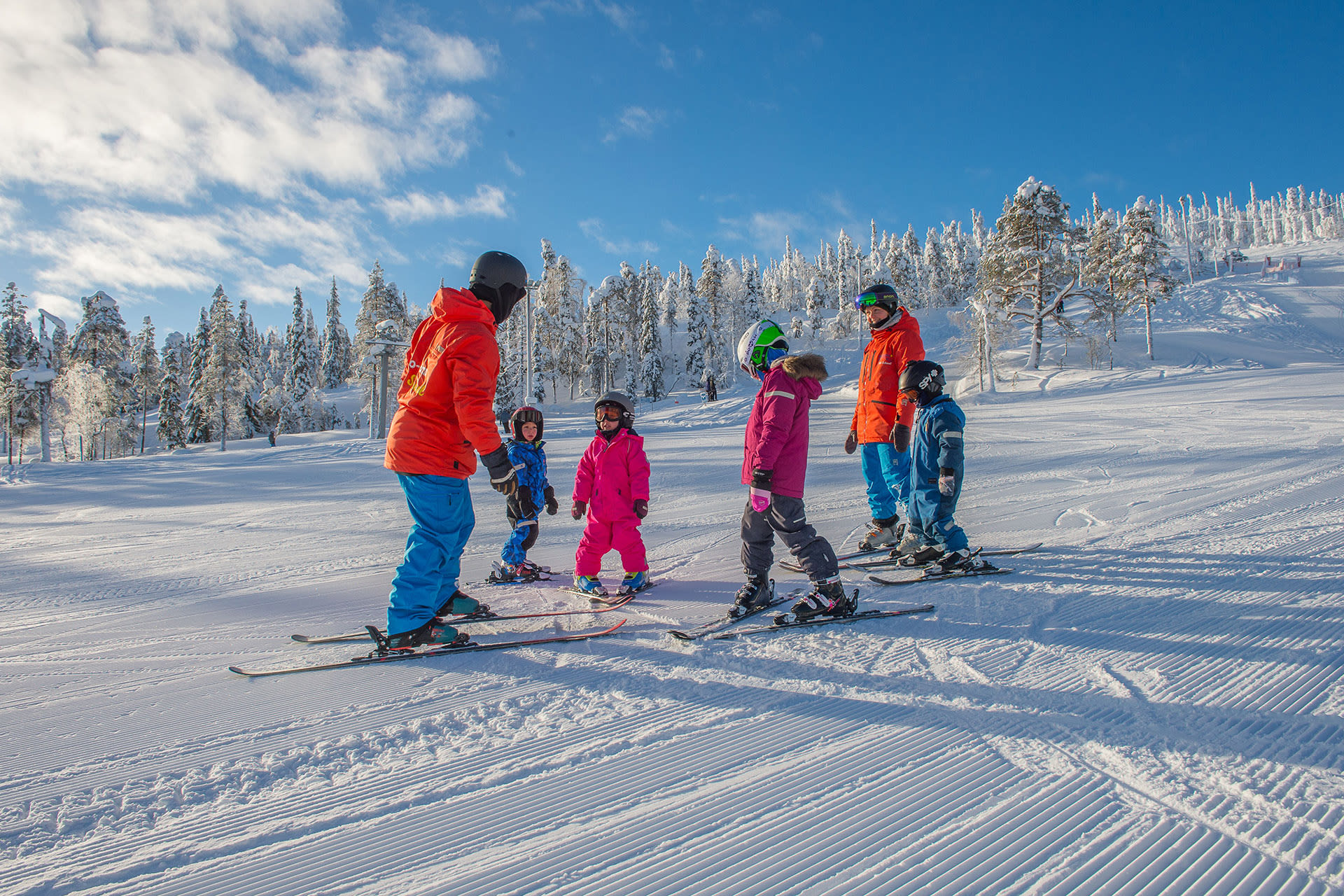 At Werneri Ski School, children aged 4-10 learn skiing skills during play, along with new friends. The activities are led by Werneri, Finland's funniest ski instructor. It's fun and easy for the children to learn the basic skills in skiing and snowboarding with Werneri.
We keep the groups to a moderate size. Each child will be taught in the class as an individual. Come and experience how Finns learn skiing skills.
Group lessons are also available for adults.
Photos