Rental equipment: Cross-country skiing and snowshoes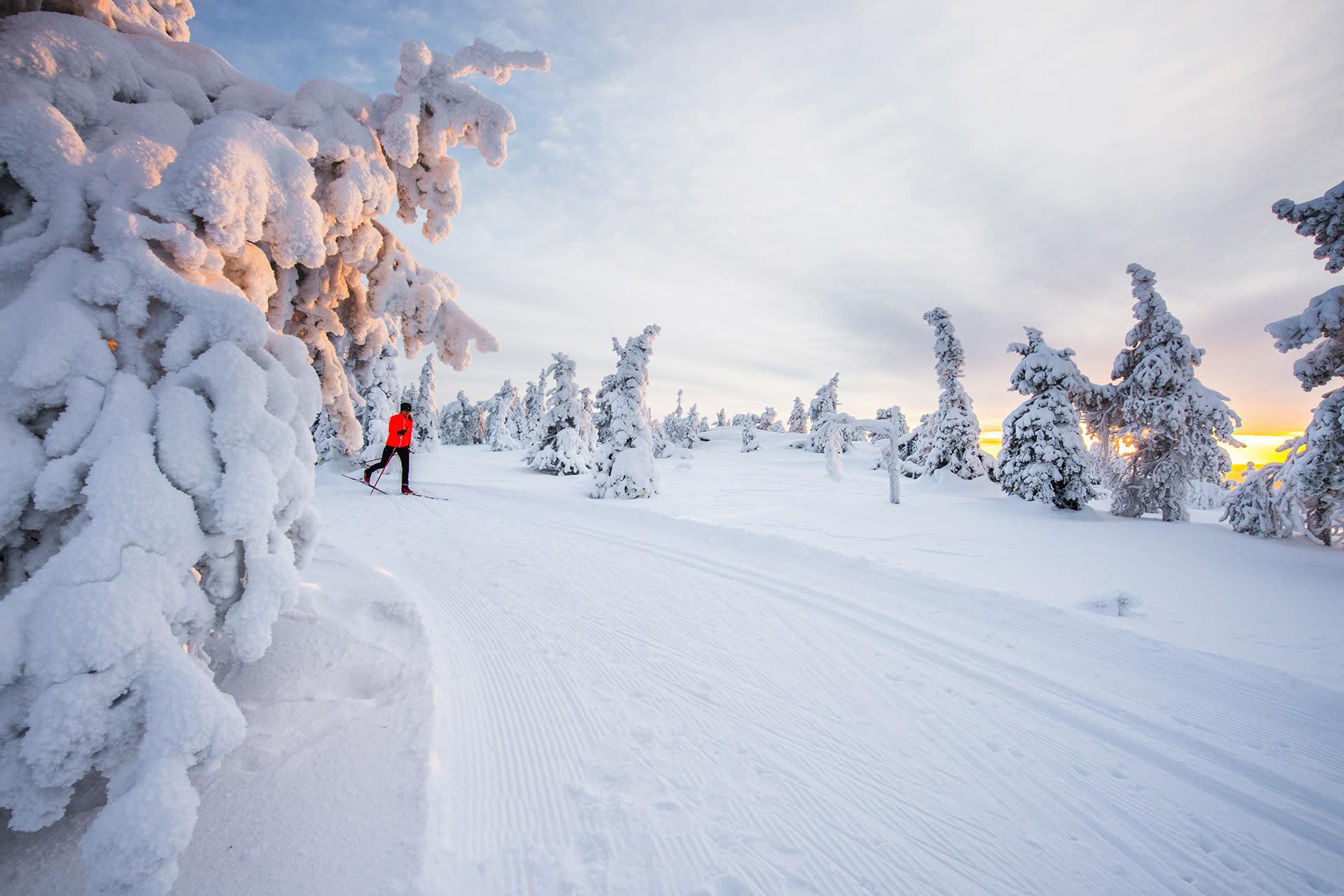 Cross-country skiing and snowshoeing are unforgettable ways to get to feel the Finnish nature and see the Syöte National Park in Iso-Syöte. With 120 kilometres of well-maintained trails, everyone can find a suitable ski route. Where should I ski? Ask our staff for the tips of the day.
With snowshoes, you can walk easily, even in deep snow. You can walk freely in the forests and enjoy the Nordic everyman's rights. Even a short excursion is a memorable experience. Remember to pack a nice picnic lunch!
Photos