Equipment maintenance at the rental shop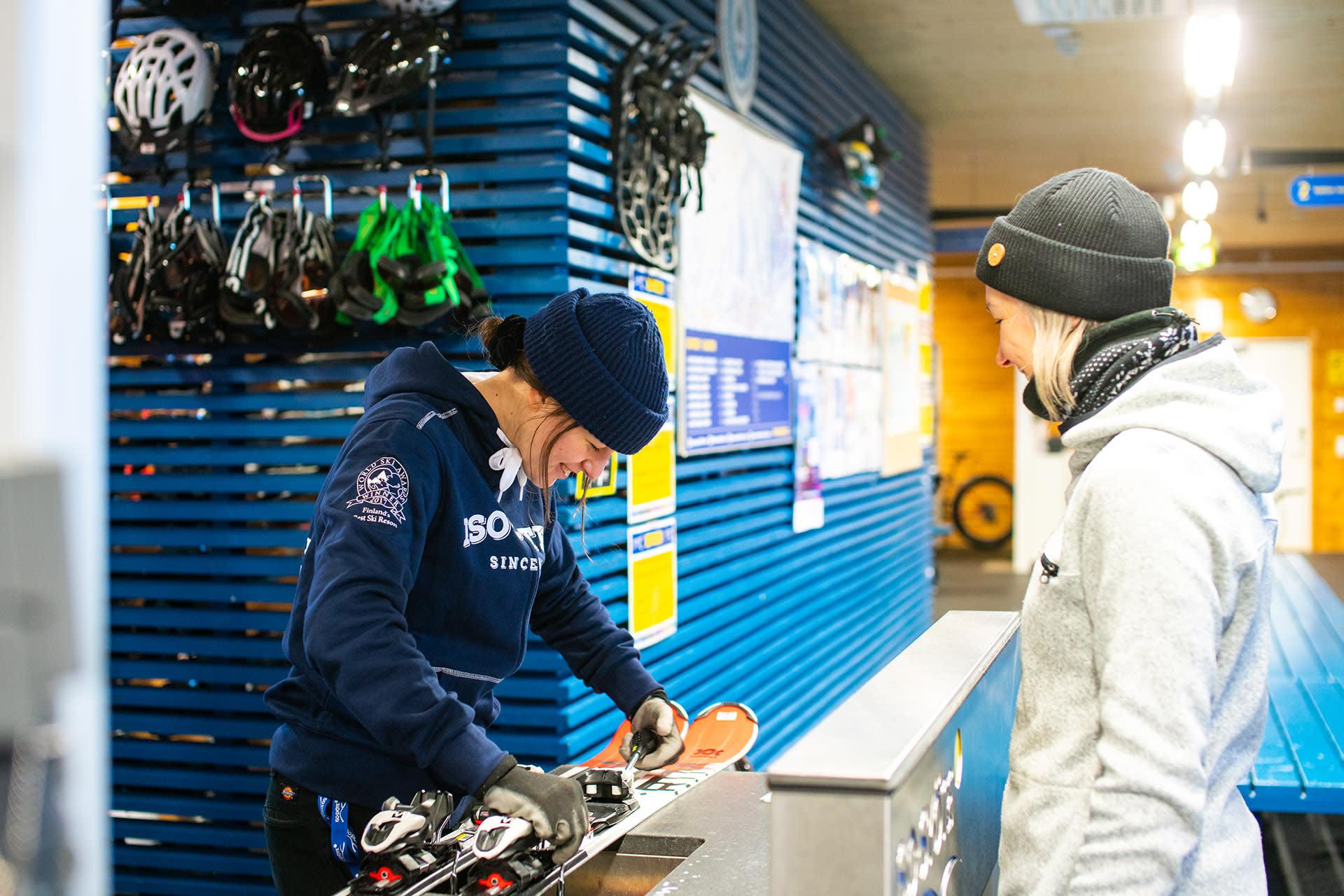 Proper lubrication and regularly sharpened edges make skiing and snowboarding even more fun. At the Ski Resort Iso-Syöte's rental shop, your equipment will be maintained with experience and expertise, and you can concentrate on enjoying your holiday. Regular lubrication keeps the equipment in good condition from one season to the next.
Tip: the hard frost snow in early winter wears the lubrication faster. In spring, a smooth layer of lubrication on the ski bases keeps your skis gliding and prevents the bottom from getting dirty.
Photos