Syöte Booking Center
Syöte Tourist Information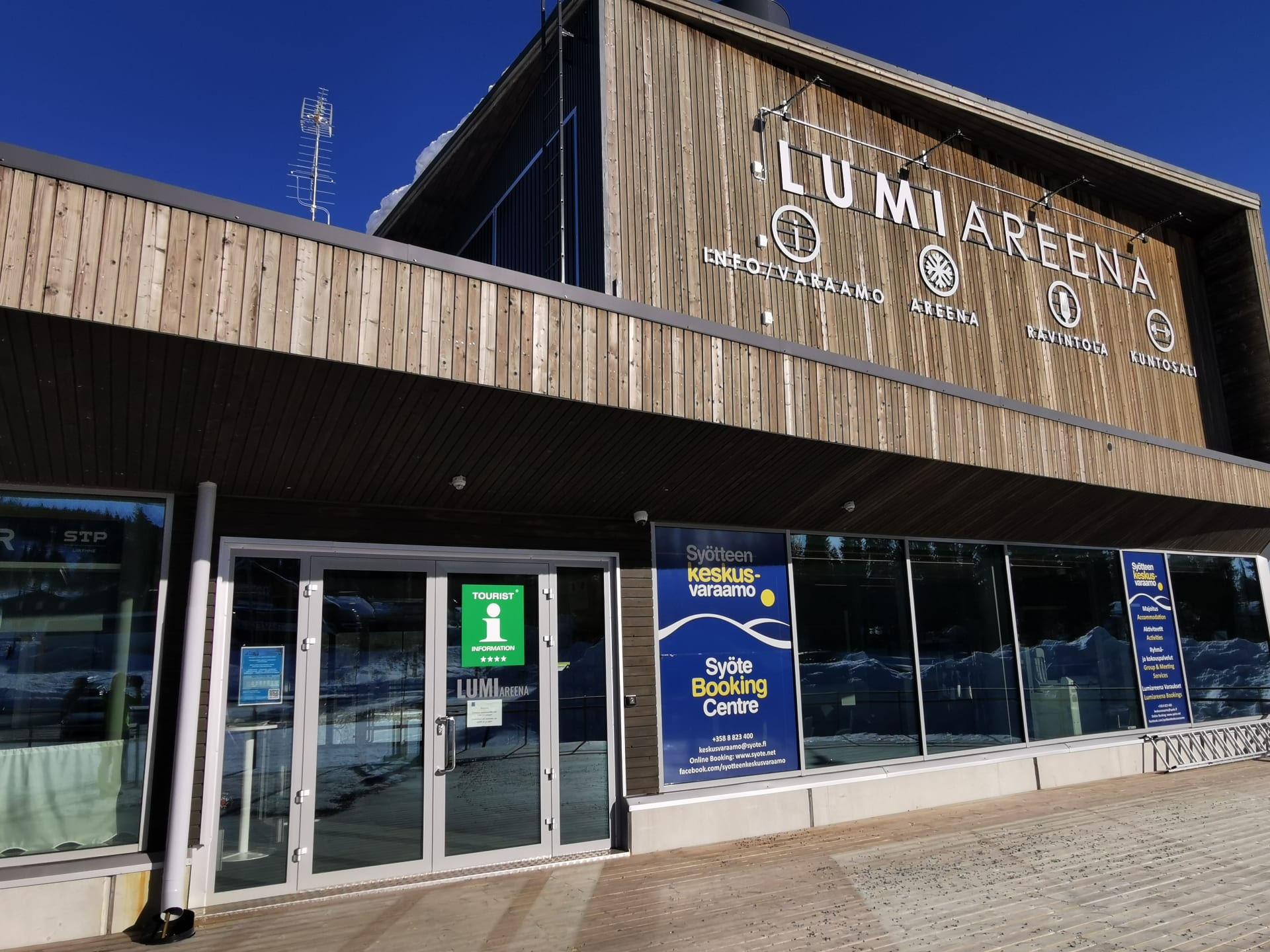 "What to do in Syöte?" – All your questions will be answered at the Syöte Tourist Information, open all year round at the Syöte Booking Centre, in the LumiAreena. There you can sign up for Syöte safaris or ask for up-to-date tips on the day's activities.
The Tourist Information provides comprehensive information on services, events and activities in the area. Also available are Syöte's weekly programmes and trail maps, such as ski trails, day trip trails, winter trails, and area maps.
The Syöte Tourist Information has a souvenir shop at the Syöte Booking Centre, where you can find Syöte-themed textiles, board games, calendars and other local products to take home.