Syöte Booking Center
Karsikkolampi smoke sauna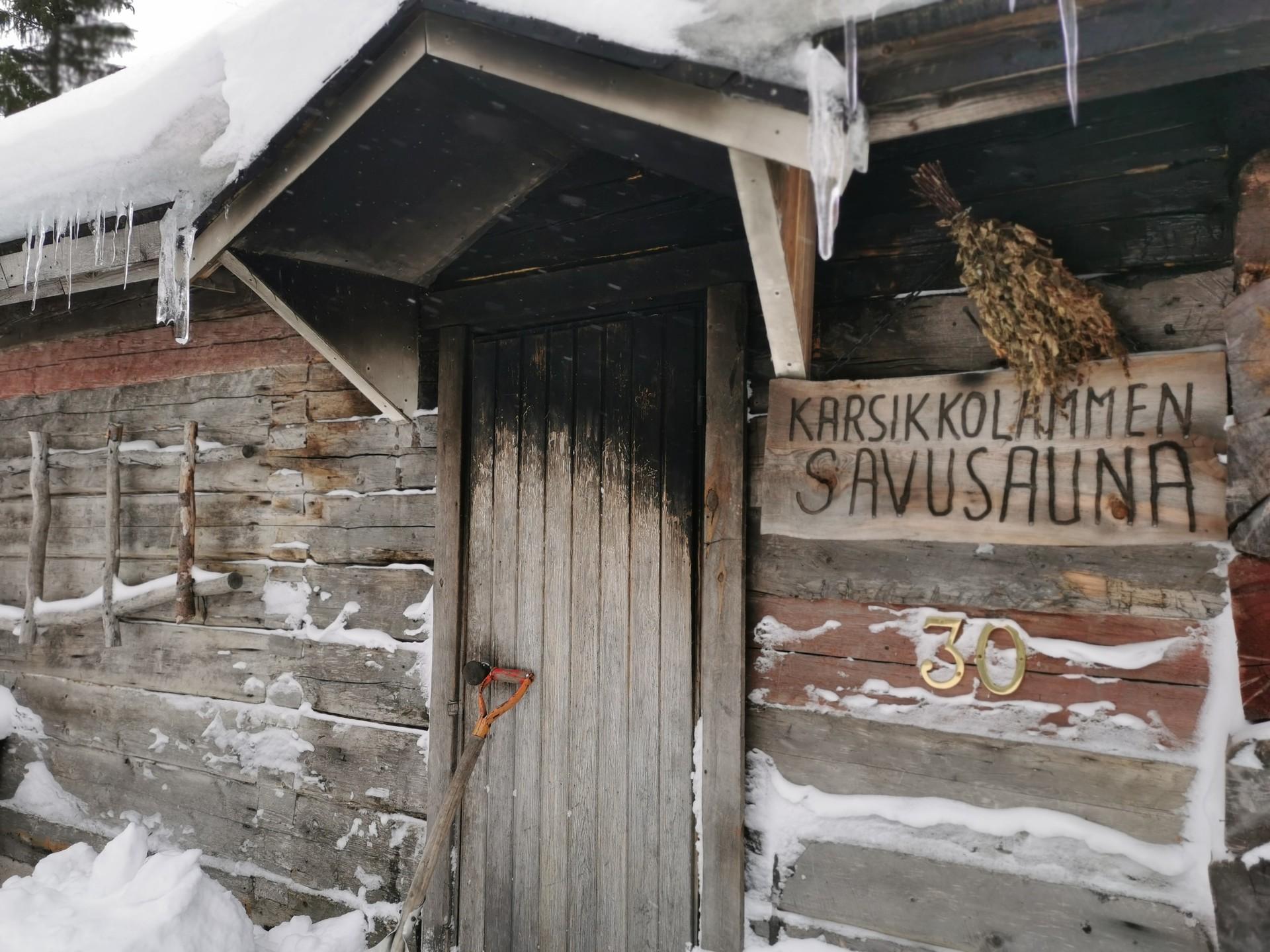 A traditional Finnish smoke sauna heats up in Syöte's Karsikkolampi pond, and the atmosphere and smells are a real experience. In the winter season, you can even take a dip in a hole in the ice. The water of the pond is also refreshing in summer.
The smoke sauna in Karsikkolampi has a capacity of 7 people on its soot-darkened benches, making it a great activity for families and small groups. The sauna is connected to a warm dressing room, where you can enjoy the warmth of a roaring fireplace. Outside you can admire the beauty of the fells on the small terrace.
Book a traditional smoke sauna experience through the Syöte Booking Centre. Birch switches and guidance to the smoke sauna are included in the price of the reservation (3h). The Karsikkolampi smoke sauna is located about 6.5 km from Iso-Syöte and about 2.5 km from Pikku-Syöte.
Photos