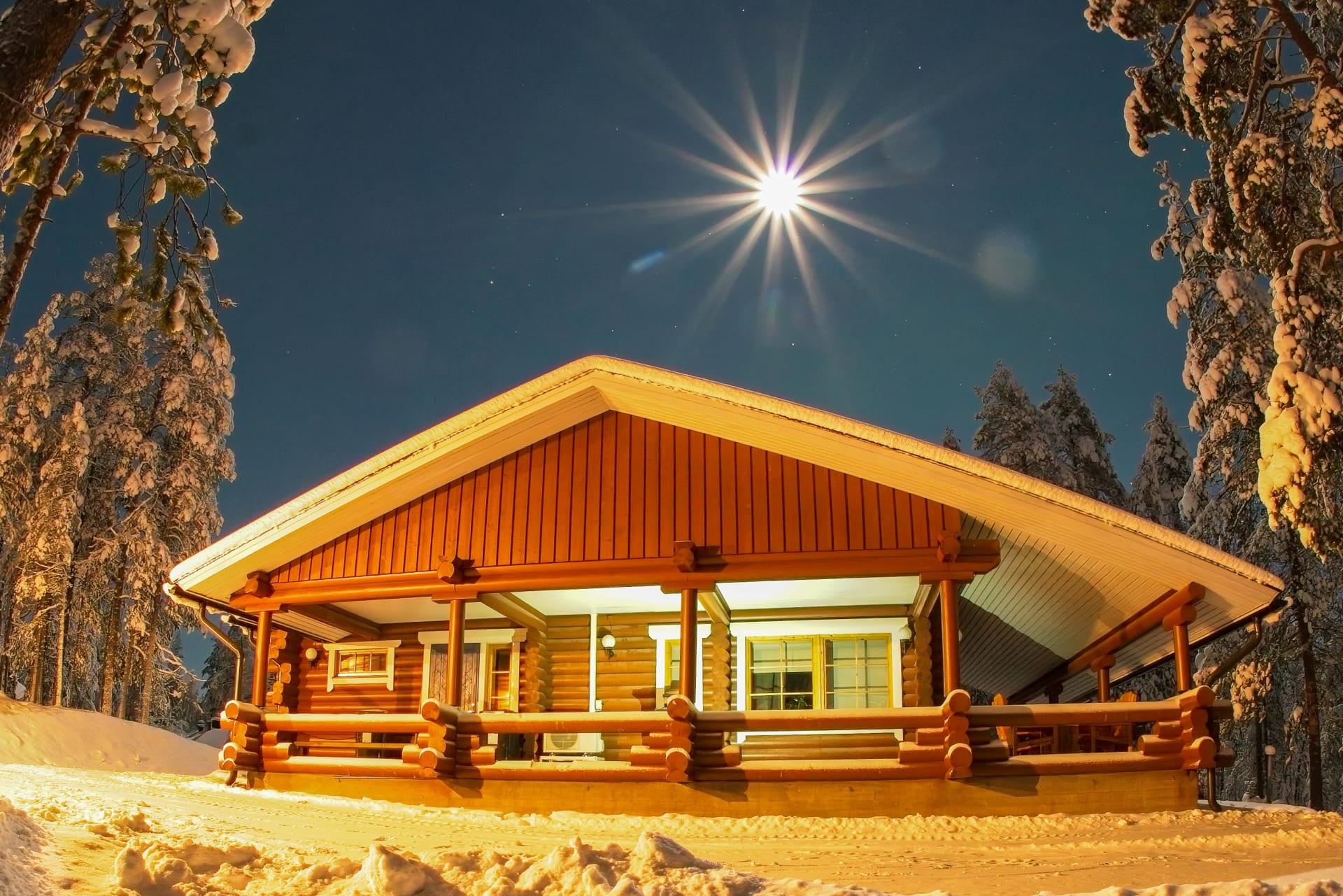 By a little wilderness pond, in the southernmost fell area of ​​Finland, diverse services and unforgettable nature experiences await you and your group.
Taigalampi cottage has just been renovated. The interior of the cottage has been painted with odorless, plastic-free and VOC-free natural paints, and attention has been paid to environmental friendliness, sustainability and naturalness in the renovation.
The villa has beds for 16 people, a large living room, eight bedrooms and well-equipped kitchen. The high-quality sauna department with its large outdoor terraces enables a larger group to enjoy themselves.
Breakfast, lunch and dinner can easily be arranged as an additional service by booking in advance. We require the use of linen during the stay. You can also book a linen package when booking a cottage.
The cottage has two three-room apartments and one two-bedroom separate compartment, three toilets and a maintenance room. The three-room apartments have their toilet and shower facilities. There is also a high-quality utility room with good closet space, a washing machine, a drying cabinet, and a drying machine. The outdoor building has a lockable area for a car as well as bikes or other outdoor equipment. Outside there are sorting points for combustible waste, metal, cardboard and glass. So please sort your trash before leaving – nature thanks you!
Photos
Videos