Taigavire - Experiences in Nature
Snowshoeing Week in South Lapland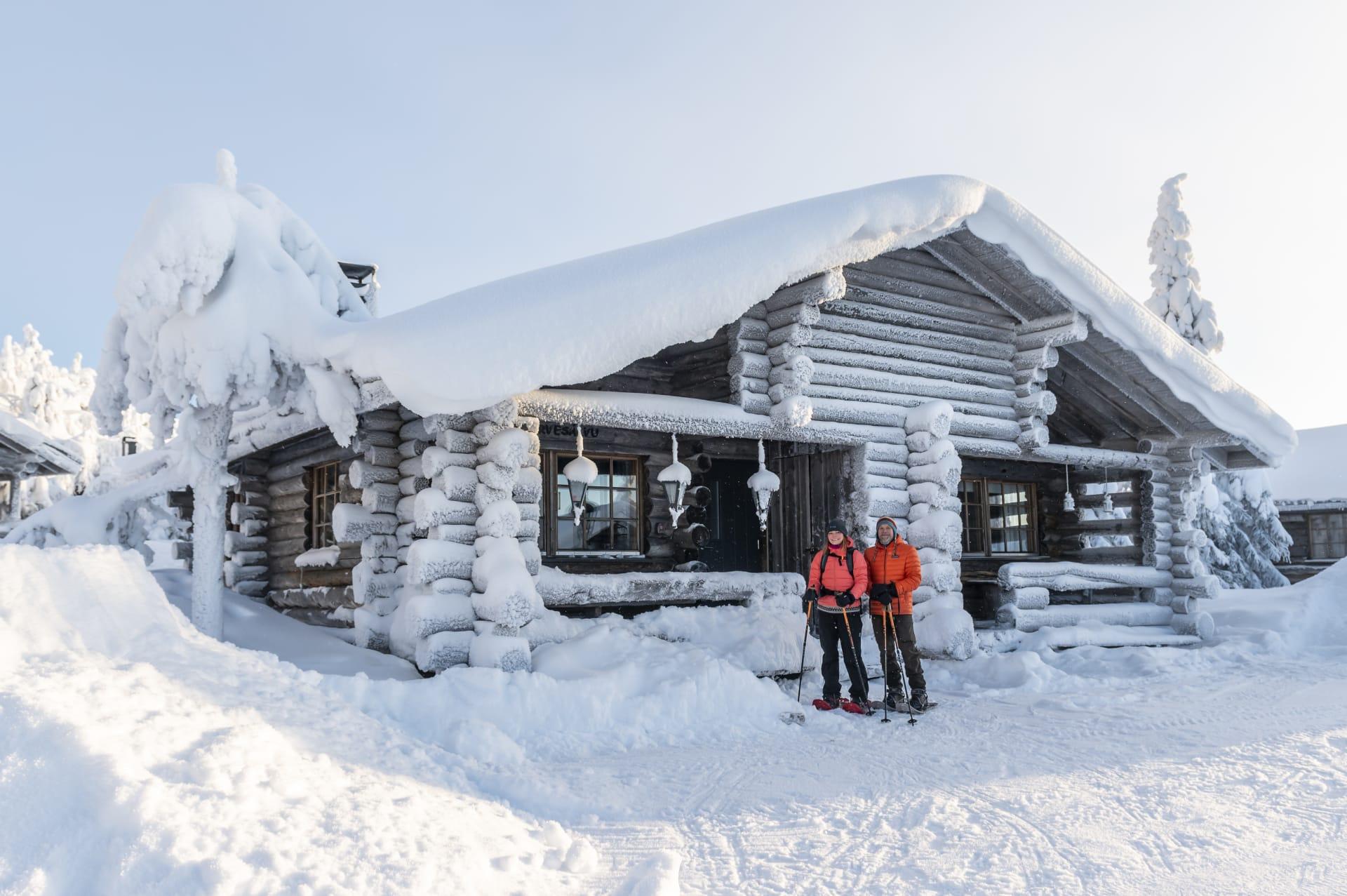 Welcome to enjoy the silence and untouched nature in a peaceful Northern fell and forest area with snowshoes! Do you sometimes need to feel freedom and relaxation from the stressful life and daily work? Snowshoeing in these bright white snow-covered surroundings might be a meditative experience when you find your rhythm to your walking. You can hear the only wind in your ears, snow crunching under your snowshoes, and sometimes snow falling from the trees.
On this snowshoeing holiday, you will explore Finland in the region of Southern Lapland. The remote area is absolutely a perfect place to enjoy the peace of nature. Tracks will go in peaceful areas through the snow-white forests up to the hills, along the ridges, and over the frozen lakes.
During this trip, you can also put your cell phone away, enjoy the freedom and be without any media devices if you want.
The daily treks of approx. 4 to 6 hours will be walked partly in deep and thick snow. The terrain is variable, with many up – and downhills. The difficulty of the tour is moderate. No previous experience in snowshoeing is needed, but the good physical condition is desirable.
Photos