Peaceful Hiking Trip in Syöte National Park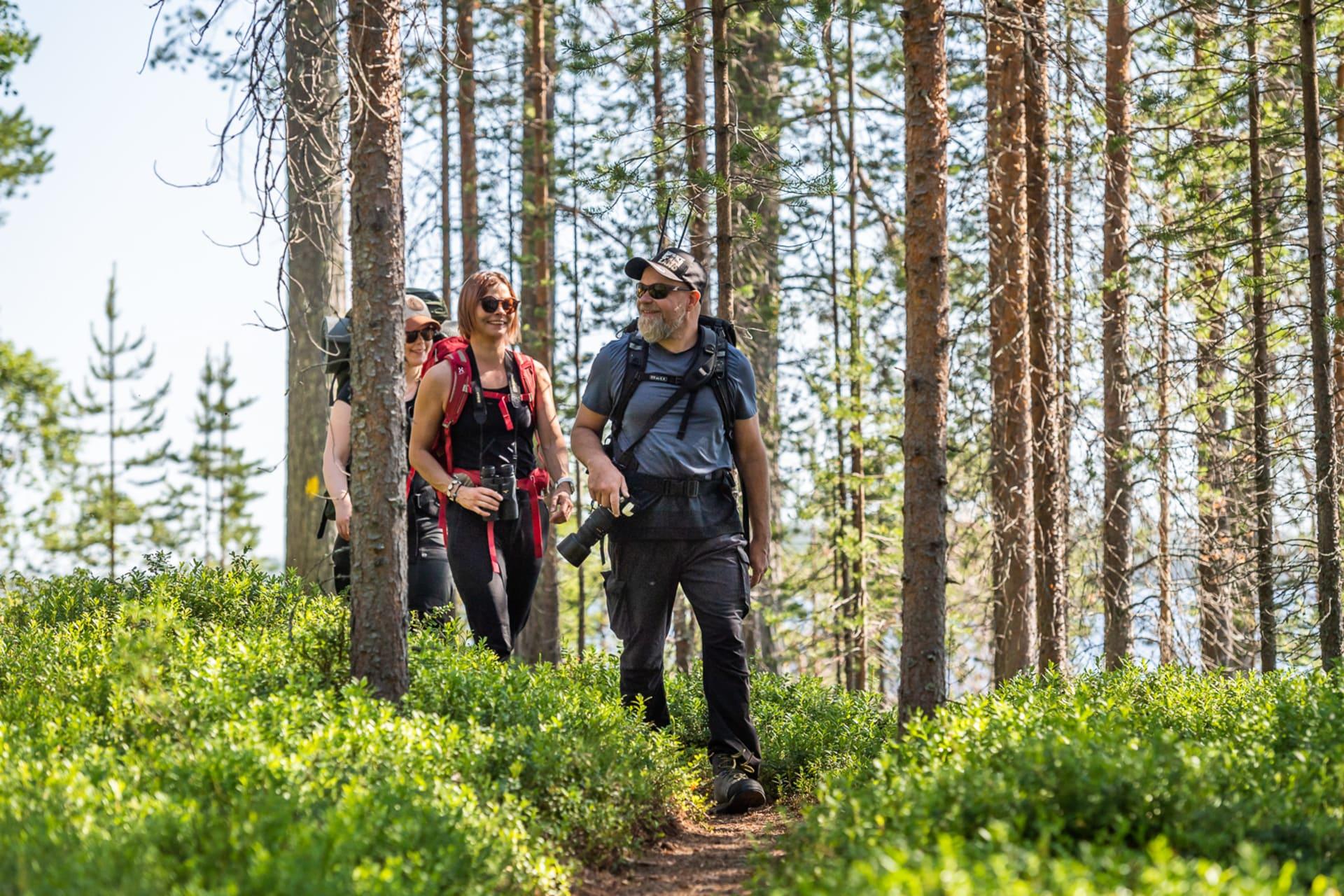 Sustainability, nature well-being and simple hiking is the main idea on this classic hiking tour. Hiking starts from the Syöte Visitor Center. After a short introduction in Visitor Center's exhibition is time to start our great tour. Path in the forest goes through the old forest, raises up to the fell and takes us to the wilderness cabin. Your guide starts the fire to the hearth and after a while the nice warmth of the fire spreads into the hut. Break and drink gives us energy to continue the last part of the trip.
Hiking down between two tops of Teerivaara fells gives us different sight again and a soon the sight deeper to Syöte National Park is very beautiful from the special view point. You can see bogs, huge forests and a mosaic of small rivers, lakes and lines of hills around you. On the top of the hill we spend a short time just relaxing and taking a deep breath of the cleanest air in the world! Way back to Visitor Center goes all the way down and soon we are back in the starting point refreshed and happy!
Photos