Syöte Camping
Syöte Camping, seasonal space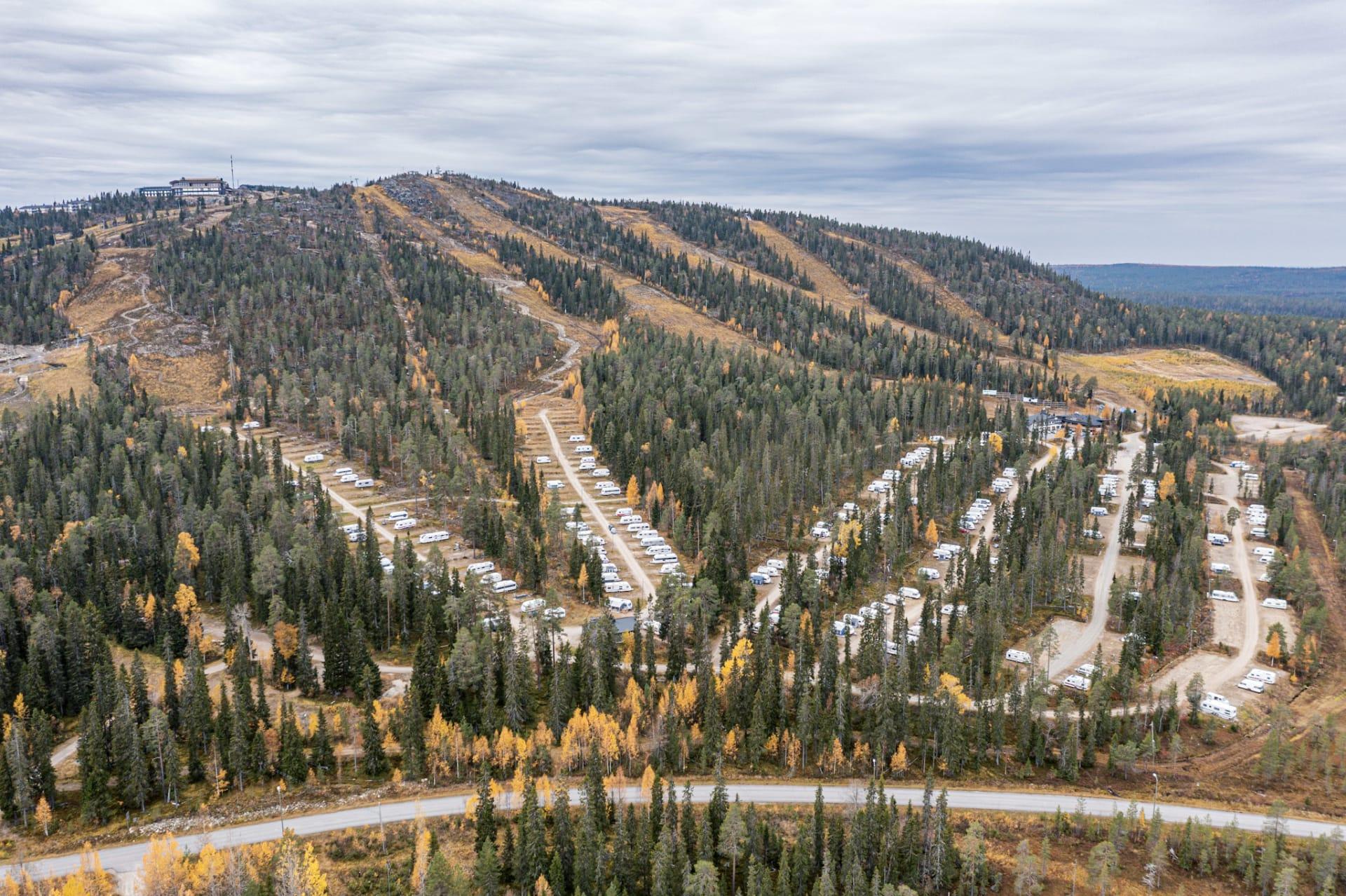 Syöte Camping's year-round caravan site offers accommodation right at the foot of the Iso-Syöte fells, close to the services of the Visitor Centre. The caravan area has over 200 seasonal spaces for rent.
The caravan area has direct access to the slopes of Iso-Syöte, ski trails, cycling and hiking trails. The starting point of the Syöte National Park trails is only 400 metres away.
The price of a seasonal space at Syöte Camping includes an automated space-specific electricity connection system and the use of comfortable sauna and service facilities. During the winter season, there is a ventilated ski maintenance room. The two on-demand saunas can also be heated on request for your own group. In addition to the seasonal spaces, the Syöte Camping caravan area has 60 short-term spaces for day visitors.