Awards to Syöte from the World Ski Awards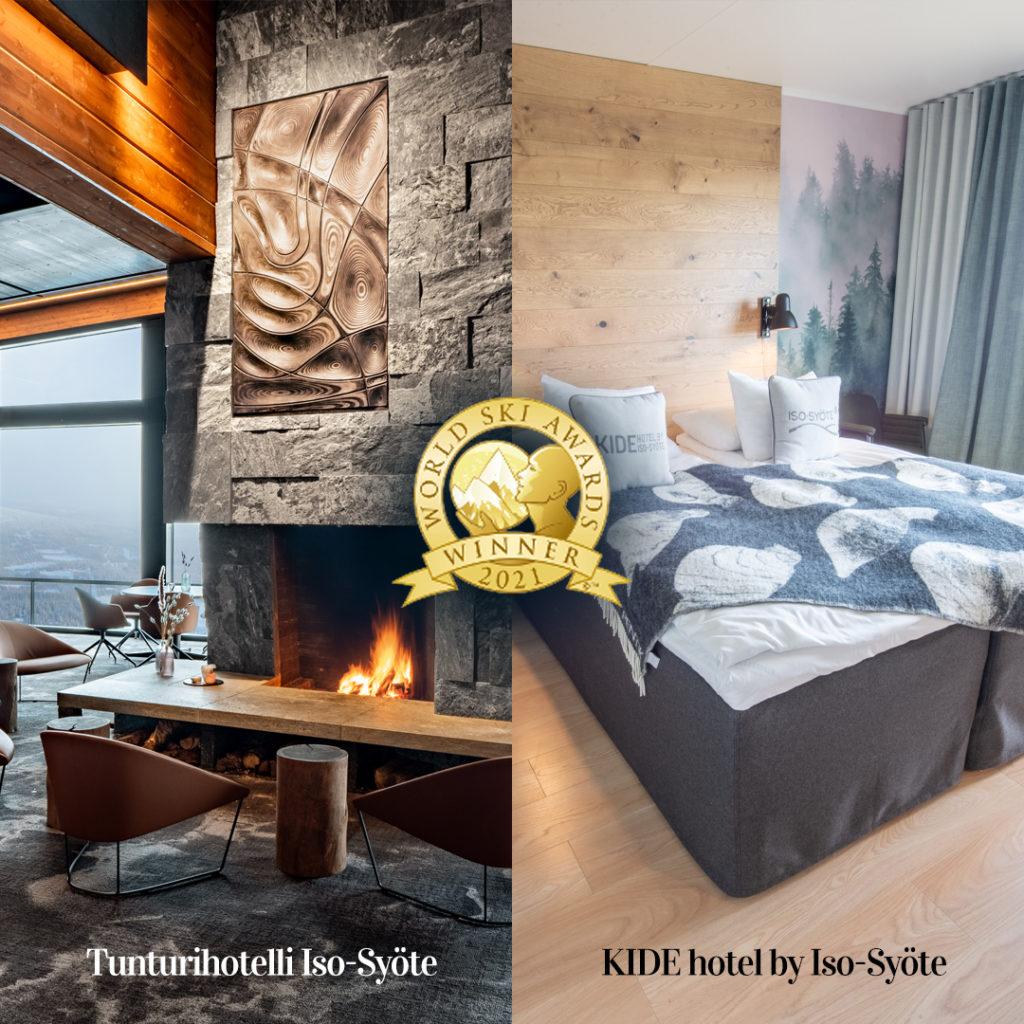 The announcement of the Oscars at the ski resorts brought recognition to the players in the Syöte area. KIDE Hotel was awarded the Finland's Best Ski Hotel award and Hotel Iso-Syöte won the Finland's Best Ski Boutique Hotel award for the 9th time in a row!
The best ski hotel in Finland can now be found near the Ski Resort Iso-Syöte. According to Juhani Ikonen, KIDE Hotel's sales manager, what makes the award special is that the winners are voted on by customers.
– The victory is above all an indication that our idea of ​​a hotel that truly serves the active holidaymaker has come true. Our location at the slopes is perfect, but perhaps most important are the little things that make your stay more comfortable, such as room-specific drying cabinets and good storage space for equipment. A restaurant and a large gym also complete the complex.
In addition, KIDE Hotel was the only Finnish hotel to be nominated in the World's Best Green Ski Hotel 2021 category, which in itself is already a significant achievement.
– We have done a huge amount of work at the hotel based on the values ​​of sustainable development, so being a candidate in the category alone is a great recognition for us, Ikonen says.
Hotel Iso-Syöte is again the best boutique hotel in Finland
Finland's Best Ski Boutique Hotel award has traveled to the top of Iso-Syöte in 2013, 2014, 2015, 2016, 2017, 2018, 2019, 2020 and now also in 2021. The unbroken series is impressive, but hotel manager Juha Kuukasjärvi emphasizes that every year must start and rise to a new level.
– We have great shells for the hotel and the wonderful fell nature around us, but it is our staff that brings everything to life. Thank you for your victory, above all to our staff.
– Next year, our goal is to be the best boutique hotel in the world, Kuukasjärvi adds.
Launched in 2013, the World Ski Awards is the only global body that encourages and rewards tourism related to ski resorts and its creators. Voting is mainly by tour operators and the media, but individuals can also vote.
www.worldskiawards.com
www.hotellikide.fi
www.hotelli-isosyote.fi