Poro-Panuma Reindeer Farm
Reindeer farm visit and sleigh ride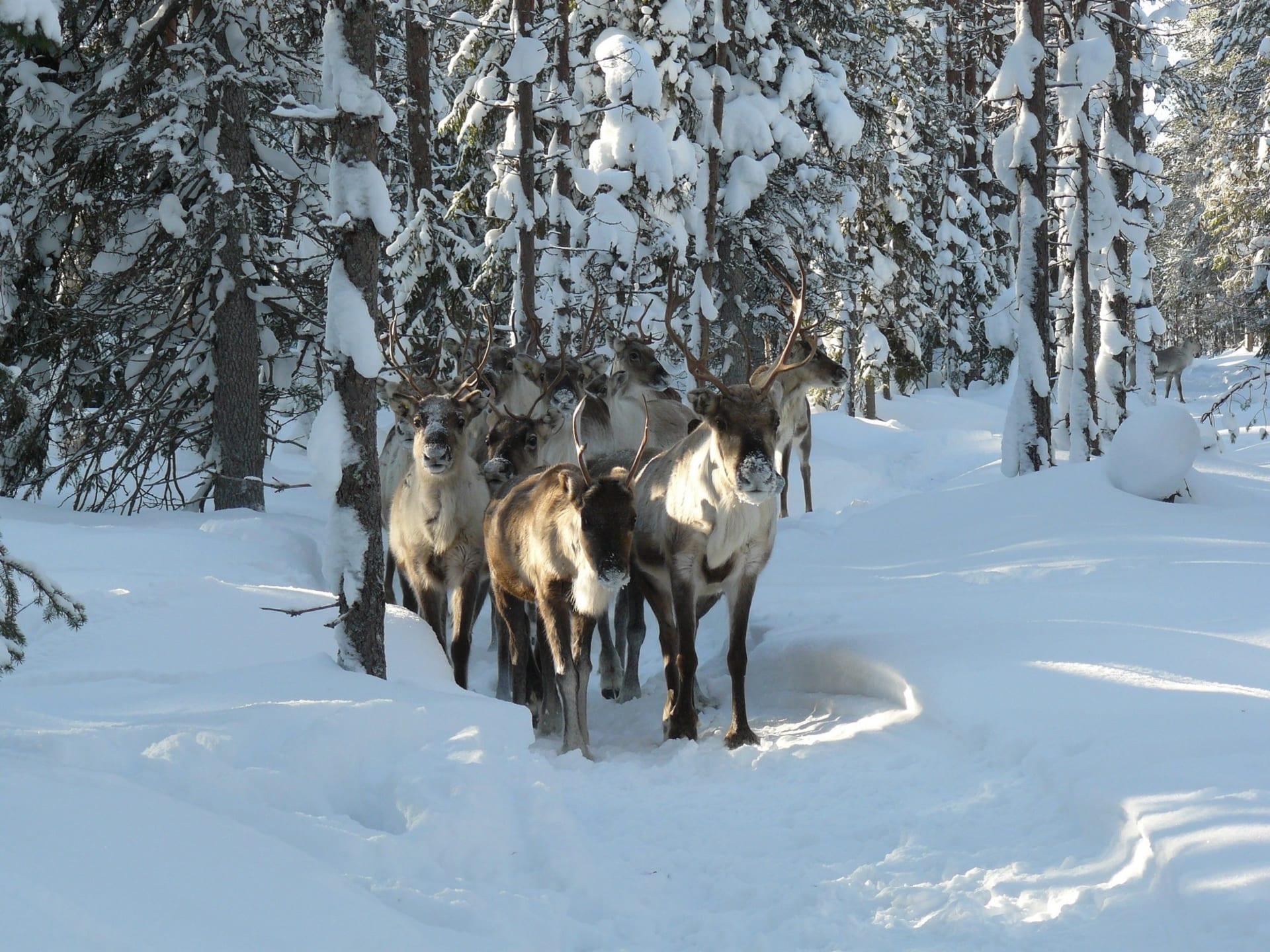 A visit to the reindeer farm in Poro-Panuma is a delightful way to get to know reindeer and the cultural heritage of the area. It introduces visitors to reindeer husbandry as a northern Finnish way of life in a genuine, original reindeer village.
You get to meet and feed reindeer in their natural habitat and take a photo of yourself among the reindeer herd.
One of the most memorable parts of a reindeer farm visit is, of course, the reindeer sleigh ride. As the sleigh passes through the snow-covered forest and the warm reindeer skins soften the ride, it's nice to get lost in the atmosphere and the rhythmic tapping of the reindeer's hooves.
Back in the 1960s, not so long ago, the reindeer-drawn sleigh was the preferred mode of travel for many Pudasjärvi residents, as there were no drivable roads to the villages. Welcome to Poro-Panuma, where history meets the future!
After the sled ride, we go into the river side's atmospheric Myllykota hut to enjoy hot drinks and homemade pastries with stories of reindeer husbandry and it's history in our area.
Estimated time for the visit is two hours. Note that we are open only on demand.