Kuuru Tunturilaakso
Kuuru Tunturilaakso Suites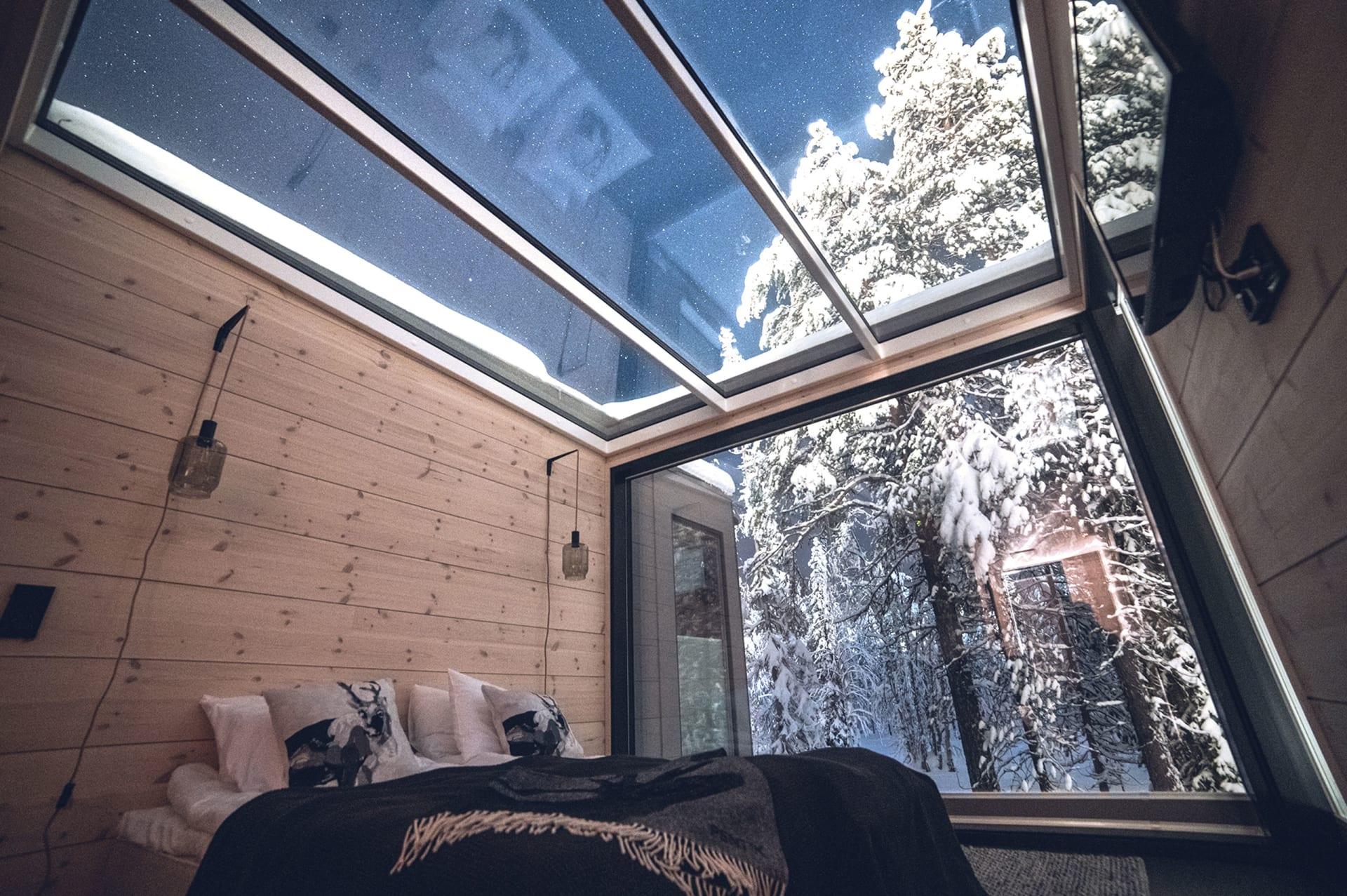 The Northern Lights Suites combine the beauty of Finnish nature with the comforts of a luxury suite. Although you sleep directly under the stars, the suite is equipped for comfort with underfloor heating and air conditioning.
The Scandinavian-style suites have a double bed and offer a great view of the fell sceneries through large windows and a glass ceiling. The suite also has a kitchen, bathroom and private terrace. Breakfast is served at the nearby KIDE Hotel, which can be reached in winter on a kicksled that comes with the suite.
The unforgettable Kuuru Suites are located in a private location in the nature reserve, just a stone's throw from the services and activities of the Syöte tourist area. Guests have access to a cosy hut in the courtyard.
Photos
Videos