Syötteen Eräpalvelut
Guided summer safaris at Syöte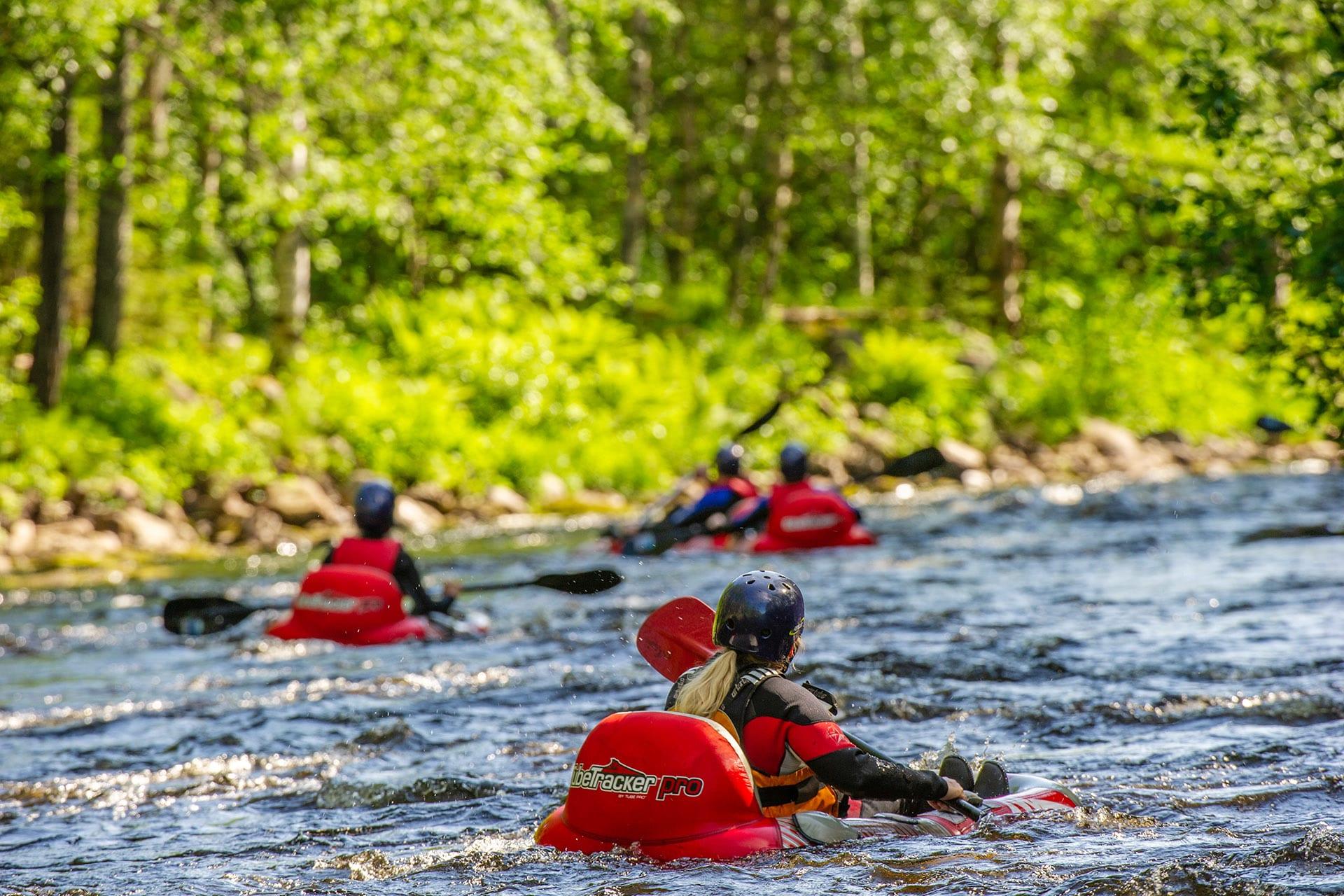 Go and experience the popular water activities organised by Syötteen Eräpalvelut in the fell area: river tubing, canoeing and fishing in the versatile waters of Syöte.
River tubing excursion (2.5 hours) on the River Pärjänjoki gets your adrenaline pumping but also offers peaceful moments in the wilderness. The journey in the rapids is made with 1-person inflatable canoes. A canoe safari (2.5 hours) is a bit more of a relaxed excursion that takes you through the best stretches of the beautiful canoeing route of the River Pärjänjoki. Fishing guide services in the waters of Syöte are tailored according to your wishes.
The price of the summer safaris includes guide services, equipment and transportation to the places of departure. The excursions do not require previous experience, but those taking part in river tubing and canoe safaris must be able to swim.
Photos