Guided Mountain Biking tours from Pikku-Syöte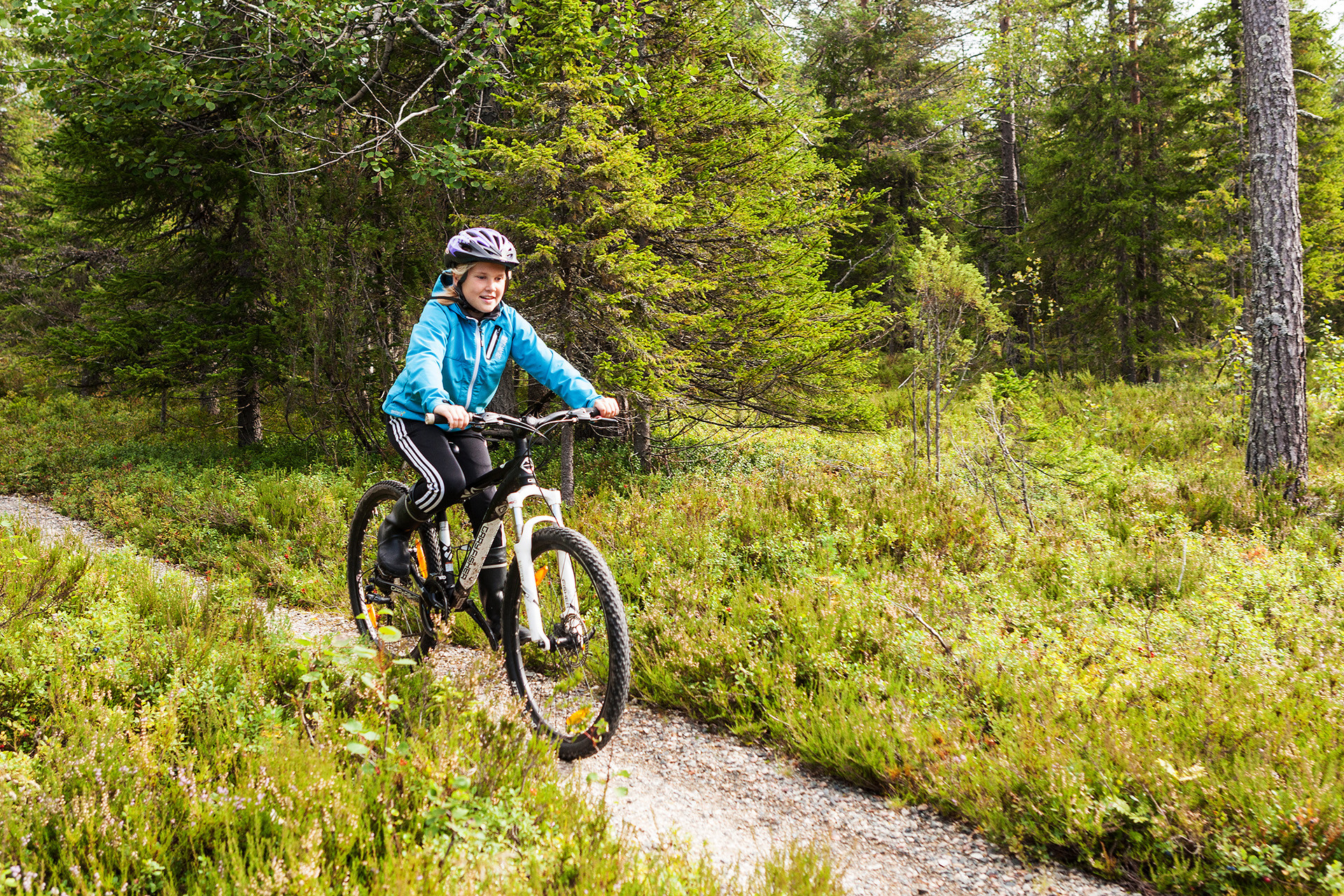 The landscapes of Pikku-Syöte open up in their beautiful outfit in the southernmost fell area of ​​Finland. The scents of pine and juniper arouse the biker to sense the presence of nature, which has remained the same for hundreds of years. The guided mountain biking tour takes you through these landscapes and scents.
Our bikes are fatbikes. At the beginning of the trip, the basic techniques of mountain biking and the basic functions of the bike are introduced. Depending on the level of the group, the guide will choose a suitable route along which there will be enough breaks. The smallest wheels are 15 inches.
The mountain range of the feed offers good opportunities for mountain cycling. There are more than 150 kilometers of marked mountain bike trails in the Syöte area. During the summer, Pikku-Syöte serves as a camping, competition and training place for cycling enthusiasts and professionals. The nationally known and popular mountain biking event Syöte MTB is held annually in the mountain area of ​​Syöte in early August.