Town of Pudasjärvi
Auditorium Kurkisali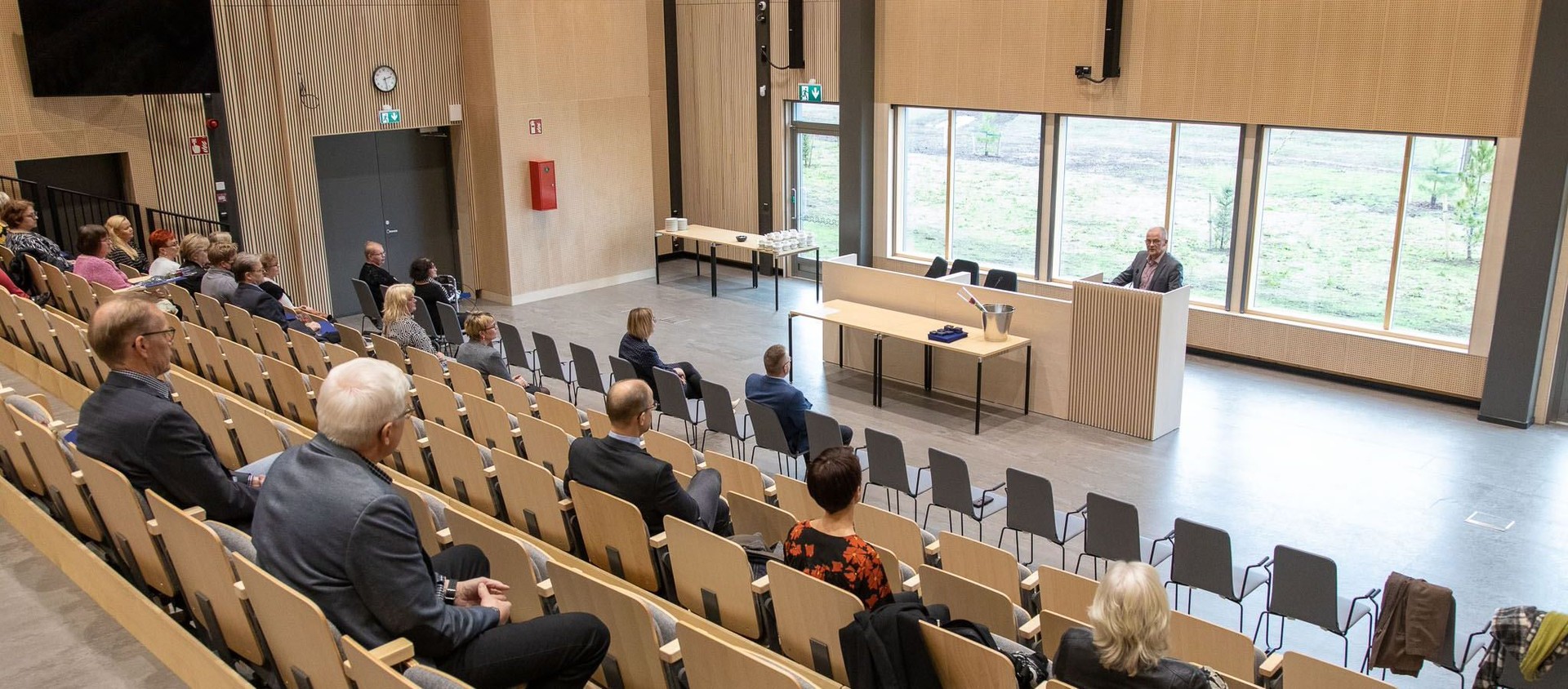 The welfare center Pirtti's auditorium Kurkisali is a changing and versatile place for meetings and training events. The auditorium is also ideal for concerts, theater performances and other events.
The auditorium can accommodate up to 300 people. When assembled, the auditorium is replaced by approximately 100 m2 of flat floor space.
Kurkisali's AV equipment is comprehensive, including e.g. powerful video projector with wide screen and theater lights.
Minimun reservation is 3 hours. During weekdays from 8 am to 4 pm price is 297,60€ / 3 hours and additional hours 74,40 €. Evening use and weekends 334,80€ / 3h and additional hours 99,20€.