Hetken Matka
Adventure into the Goahti, Syöte National Park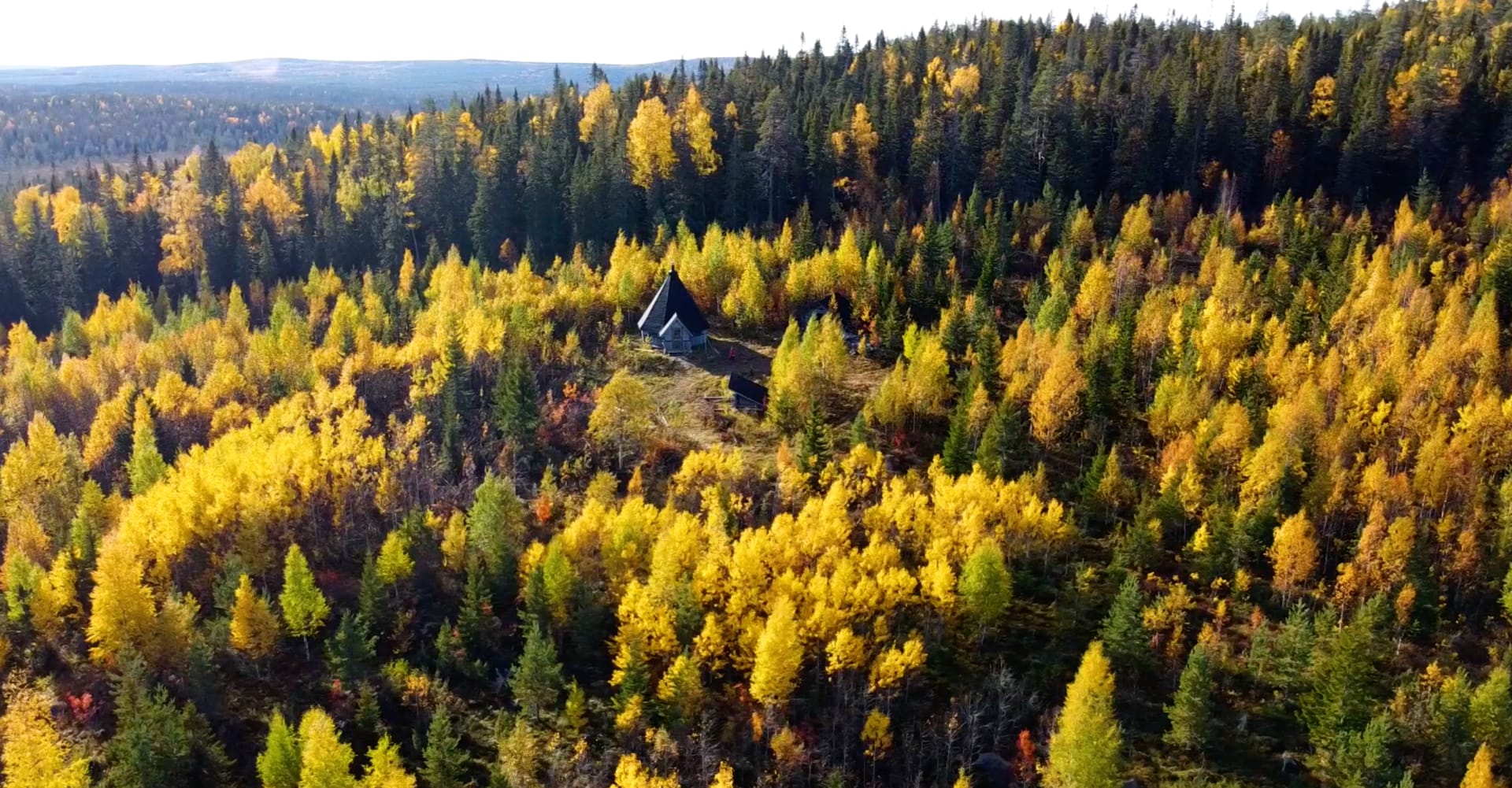 We trek from Syöte nature center around one kilometer through Syöte national park swamps and old forests and we let the nature work as a medicine, so every day stress and hurry goes away.
On the way we stop to listen local stories, we make some exercises to deepen our nature connection and step by step we get up the hill called Teerivaara where a breathtaking scenery and wilderness goahti is waiting for us.
We let the scenery to sink in ourselves and we enjoy what the nature has to offer at that moment – it could be auroras, bird singing or sun set.
In goahti, we make fire and we let the heat and good feeling to run through ourselves and our bodies and we relax around the fire. We come back to the basics and we can be happy about what we have now and feel more connected to our life. We enjoy pancakes and fire coffee or tea in peace and finally you can smash chaga mushroom or reindeer ground antlers for your memory. Then we get down to nature center more stronger and balanced from this journey.
Photos